If you're wondering how much new tires cost, don't worry—we've got you covered with this Guide to all things related to tire prices. We look at everything that affects the cost of a set of tires and what you should consider when making this all-important purchase.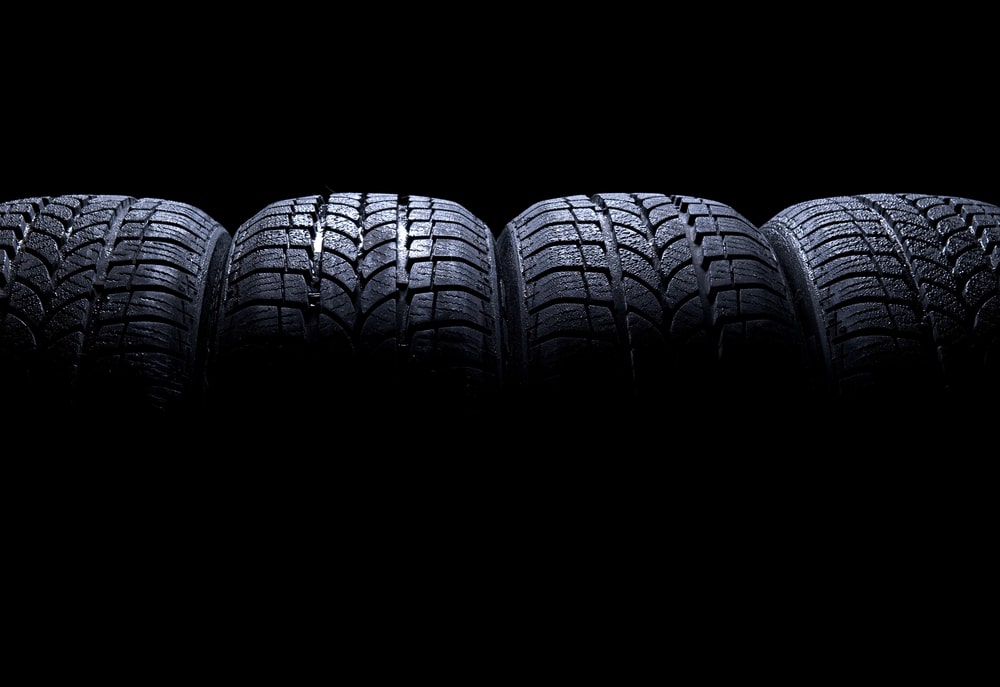 What does a set of new tires cost?
While this figure will vary considerably depending on the type of vehicle you drive, you can expect to pay anywhere between $200 and $1,500 for a new set of tires. The median price for a set of four new tires for a sedan is about $550 (according to Consumer Reports).
You might be able to find inexpensive tires at around $50 each, so your new set could cost you as little as $200. However, this is unlikely to include the cost of installation, and delivery may also be extra.
If you drive an SUV, the median cost goes up to approximately $650, with the popular Continental Viking Contact 7 setting you back around $167 per tire or $668 for a set of 4. For a pickup truck or minivan, the median price for four tires is around $750, with the Michelin Defender 2 costing around $200 per tire or $800 for a set of 4.
We looked at some of the most popular tires by vehicle type to give you an idea of what they cost.
| Vehicle | Tire | Price per tire |
| --- | --- | --- |
| Passenger car all-season | Bridgestone Weatherpeak | $198 |
| High-performance car all-season | Sumimoto HTR | $129 |
| Passenger car winter | Bridgestone Blizzak WS90 | $148 |
| Pickup truck all-season | Toyo Proxes ST III | $156 |
| Pickup truck off-road | Falken Wild Peak A/T Trail | $190 |
| SUV all-season | Pirelli Scorpion AS Plus 3 | $175 |
| SUV winter | Michelin X-Ice Snow SUV | $186 |
When buying a new set of tires, first look for online retailers. At GoTires, we offer some of the highest quality tires at the lowest prices, all with free express-to-the-door shipping with FedEx. GoTires will help you save time and money, plus we ensure you'll get the best possible tires you can afford.
Factors that affect the cost of tire
When calculating the final bill for your tires, don't forget to think about these important factors:
Type of vehicle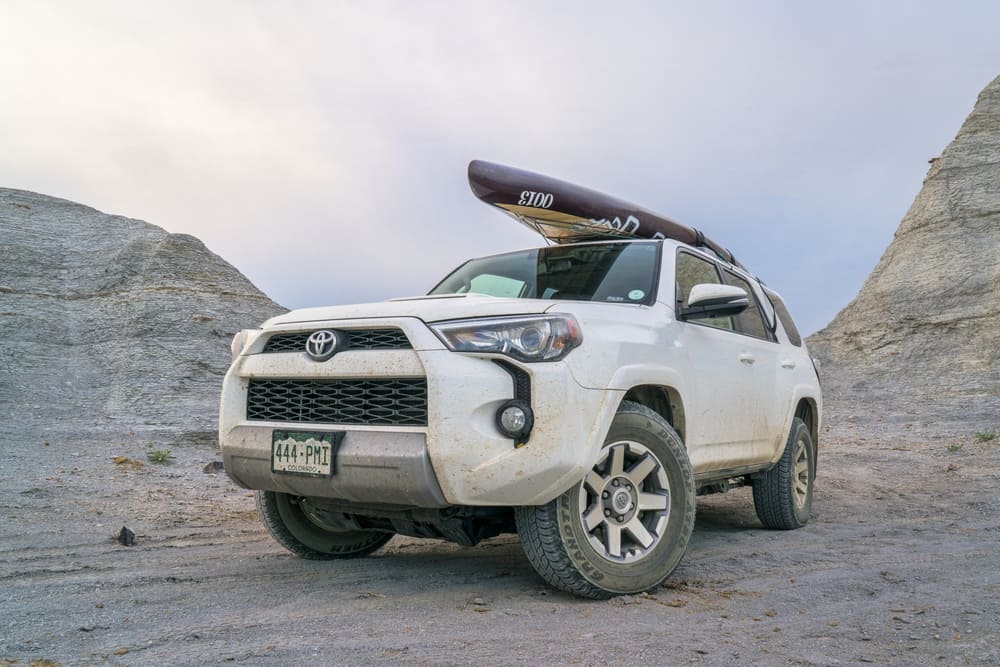 One of the most obvious things is the type of vehicle you drive. For example, light truck tires are generally larger than sedan tires and require more rubber to manufacture. The tire size is reflected in the tire price, with the median price for a single truck tire being $50 more than that of a sedan.
The formula isn't always the larger the vehicle, the higher the tire prices. Vehicles that require more specialist tires may also cost more, with off-road or all-terrain tires being more expensive than standard road tires for the same size vehicle. But in general, tire size plays a big part in the cost.
Type of tire—all-season or winter tires
The weather conditions you'll be driving in also greatly affect the cost of the tires you need. When making a tire purchase, you should consider the climate where you live.
If you live somewhere with mild weather, you can purchase all-season tires that work well in various weather conditions, including wet and dry roads, light snow, and mud. If this is the case, you're in luck, as all-season tires are the most affordable, with prices starting at around $50 per tire.
If you live somewhere that suffers from cold winters, you'll need to invest in winter tires for the colder months. These start at around $60, but you can spend a lot more depending on how specialist your tires are.
Summer tires are generally only needed if you have a sporty style of driving and live somewhere where the weather gets very hot. These high-performance tires generally start from around $80 each and can go up to well over $1,000 per tire.
Don't let the best tire deals & tips roll by!
Sign up for our newsletter
Brand—does it matter?
The brand and tire manufacturer will also play a part in the price of your tires. You will often pay a premium for some of the better-known tire manufacturers, with the median cost for a Michelin tire coming in at $185 and $206 for Pirelli.
While you may have never heard of some of the cheaper tire manufacturers, especially those from Asia, you might be able to save money purchasing their tires. For example, for Falken tires, a Japanese tire manufacturer that specializes in car, light truck, and medium truck tires, the median price per tire is $131. For Kumho, a South Korean tire company that exports tires worldwide, the median cost is just $121.
However, before you decide to cut corners here, check out the reviews and estimated tread life for each brand, as this should factor into your decision-making process.
Basics of tire pricing—extras
As you can see, the price of new tires depends on many things. But before you think that's all you need to think about, don't forget the extra fees you might need to pay:
Installation fees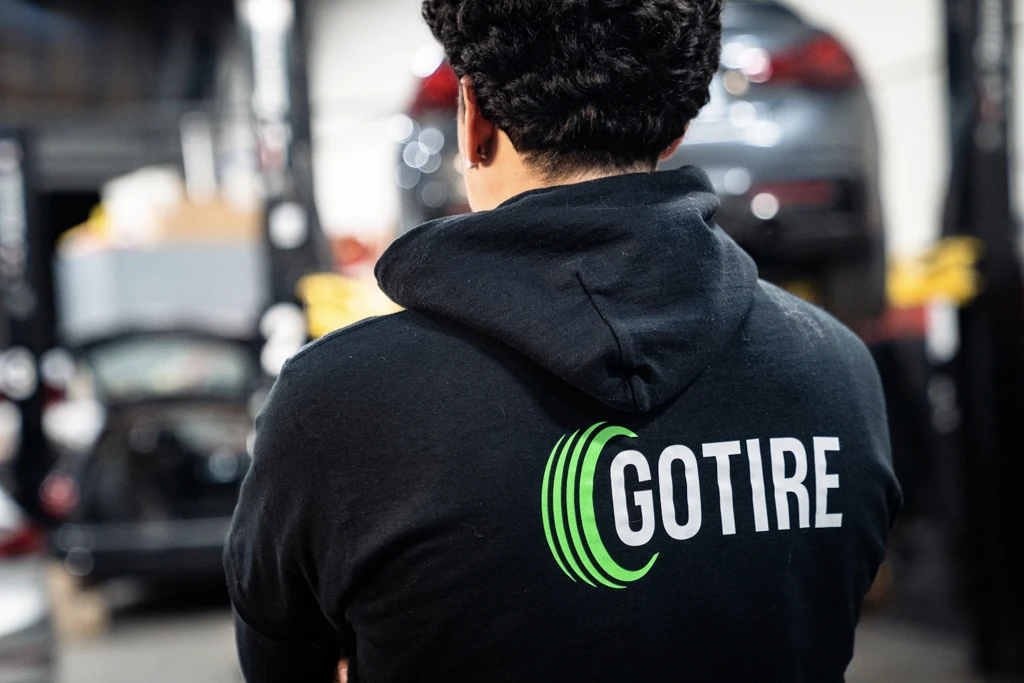 You should always get your tires installed by a professional. This will include mounting and balancing your tires so they are correctly installed, and you won't feel any wobble when you drive.
Your tire shop may also recommend you get your wheel alignment done, as this will help ensure your tires wear evenly as you drive. This will help your new tires last longer and save money in the long run.
Standard installation fees should cost between about $15 and $45 for mounting and balancing, and alignment will usually cost around $100.
On top of that, you may also have to pay local tire taxes, which are often used to help pay for tire disposal (although tire disposal taxes that you pay when you get rid of your old tires are a separate cost). These state tire fees range from around $0.25 to $5.50 per tire, depending on the state.
Tire disposal
Tires are large objects, and many states require that they are properly disposed of and charge a fee for this. In addition to the state fee, some tire shops also have their own tire disposal fees to get rid of your old tires for you.
These state-levied tire disposal or recycling fees are generally pretty low, costing as little as $1 for a set of four car tires in Kansas. Most states, however, charge between $4 – $8 to dispose of a set of four old tires.
Warranties
You can get two types of warranties when you buy new tires: mileage warranties and a road hazard warranty. While neither of these is essential, they are something you should consider.
Mileage warranties guarantee your new tires will last a certain number of miles of driving. While that sounds like a great idea, you should consider a couple of things when getting one of these warranties.
Firstly, they only pro-rata the money you get back based on the remaining mileage. So if the warranty is for 80,000 miles and your tires need to be replaced at 60,000 miles, you won't get the full value of the tires back—you will get 20,000 miles worth back (so 25% of the price you paid).
Secondly, these mileage warranties require you to properly balance, rotate, and align your tires, as well as check your tire pressure regularly and may require proof of this.
The second type of warranty is a road hazard warranty, or road hazard protection, which is generally offered by your tire shop or installer and covers things over and above what a mileage warranty covers. This covers you for hazards, for example, if your tire is damaged due to potholes or sharp objects in the road.
Frequently Asked Questions
How much should 4 new tires cost?

The average cost of 4 new tires ranges from $400 to $1500. For example, the popular Michelin Crossclimate 2 all-season tires are around $220 per tire, setting you back $880 for a set of 4 tires. But you will find that the total cost of buying tires will vary depending on many things, including the type of vehicle you drive, the particular type of tires you need, your location, and where you get them installed. For example, for specialist run-on-flat tires, the Goodyear Eagle LS-2, you can expect to pay almost $1,300 for a set of 4 tires.

For a sedan, you will pay $637 on average to replace four tires. However, you can find cheap tires for as low as $50 each, bringing the total bill to just $200 for a set of 4. If you are looking for more specialist tires, have a different type of vehicle, or want the highest-quality tires possible, you could end up paying as much as $4,000 for a set of 4 tires.
Should I replace all 4 tires?

No, you don't always need to replace all 4 tires. Sometimes, you only need to replace two. While most experts say that for optimal safety and performance, you should replace all four tires at the same time, in reality, it depends on the condition and remaining tire life of your existing tires and the type of vehicle you have.

To get away with only replacing two tires at a time, first, check what condition your two best tires are in, and then make sure you have a two-wheel drive vehicle. If you choose to only replace two tires you should always have the new tires installed on your rear wheels and never mix different types of tires on the same axle.
Is it OK to replace just one tire?

No, we don't recommend replacing just one tire unless all the other tires are relatively new and you are able to exactly match the brand and model when buying new tires. Replacing a single tire can cause uneven wear, reduced traction, and impaired handling. It can also affect your car's alignment. It's much safer to replace all four tires or at least two tires at the same time.
Is it cheaper to buy 4 tires than 2?

Yes, it can sometimes be cheaper per tire to buy a set of four tires than two, depending on any discounts offered by the tire shop. Some shops will offer bulk discounts or rebates on a set of four tires. However, this may not always be the case, so you should compare any prices and special offers before making a purchase decision.
How many miles should tires last?

On average most tires should last roughly 60,000 miles or about 3 or 4 years of good use, although some high-end brands come with mileage warranties up to 100,000 miles.

It's important to note that the lifespan of car tires depends on various factors, not just the mileage. These include the type, quality, and usage of the tires, as well as the driving conditions and habits of the driver. Whether you check your tire pressure, rotate your tires regularly, and ensure your wheels are aligned will also affect how long your tires will last.