Our customers are often confused about touring and performance tires: many of them think they are the same. But these are two absolutely different tire categories. Buying the wrong kind will affect your driving in a bad way. Tread, handling, responsiveness, control, and more—are all affected by this choice. Make sure to read the full article to not just know the differences but how to know which one is right for you.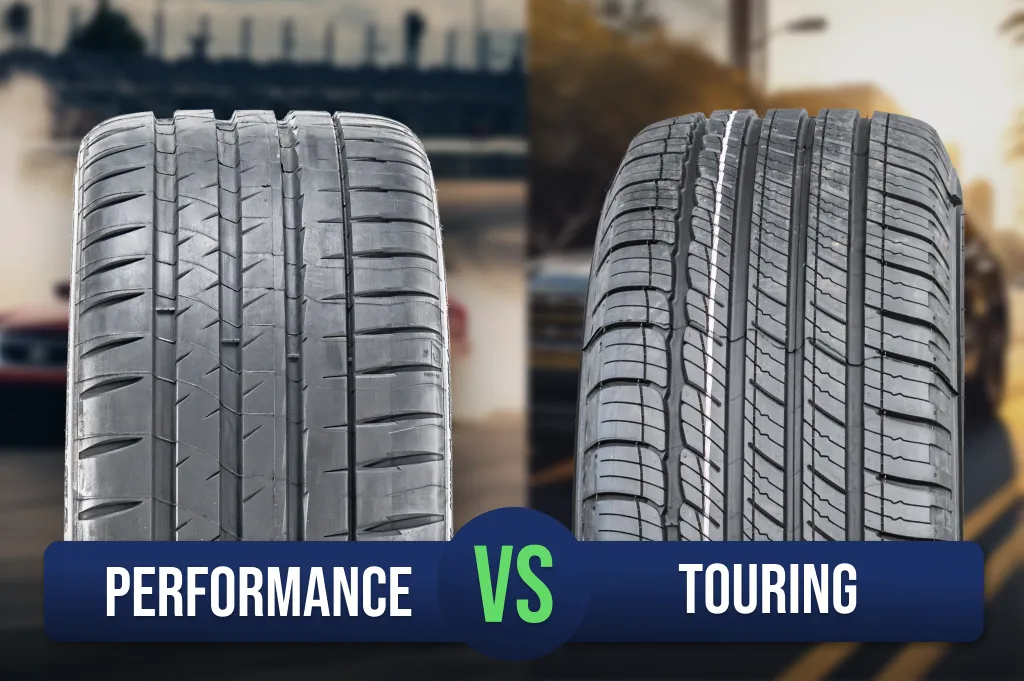 Touring Tires vs. Performance Tires
The main difference in each type of tire is in their possible applications. When touring or long-distance driving over several days or even weeks, we need tires that will take care of us over the long haul. But if we are more focused on the performance element of our tires, then things such as durability and a comfortable ride can go out the window. Let's break down each tire specifically to see what each brings to the table.
Touring tires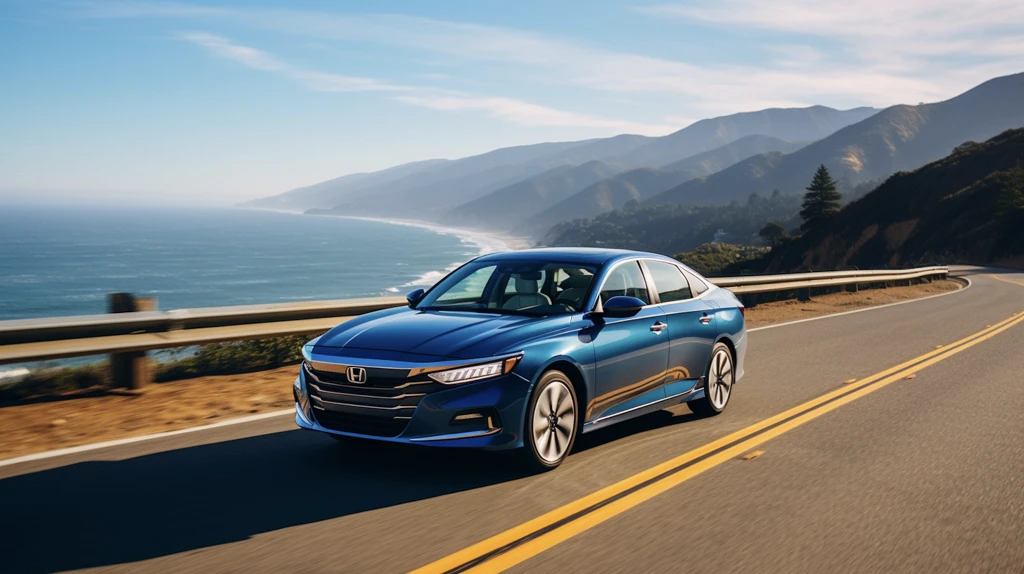 Imagine you are on a long road trip, cruising down Highway 101 in a convertible with a blissful week of driving ahead of you. Or maybe you're used to driving long distances every day for work or even to and from work. Either way, a touring tire might be right for you. Touring tires are designed to have a wide tread which provides a larger contact surface with the road. This gives them a smooth, quiet, comfortable ride with balanced handling. This is going to make a big difference after several hours, or several hundred miles, of driving. You won't have to hear the high whine or loud rumbling of other tires.
Most touring tires are manufactured as all-season tires, so they'll give you good traction in wet or dry conditions throughout most of the year. A touring tire is designed to give drivers a smooth ride, and because of this, they improve a vehicle's fuel economy. They also hold up very well over time, giving you a great driving experience even at high mileage.
4 benefits of touring tires
A quiet, comfortable ride
Good fuel economy and durability
All-season tires that provide traction in wet and dry conditions
A great choice for sedans, SUVs, and minivans
Performance tires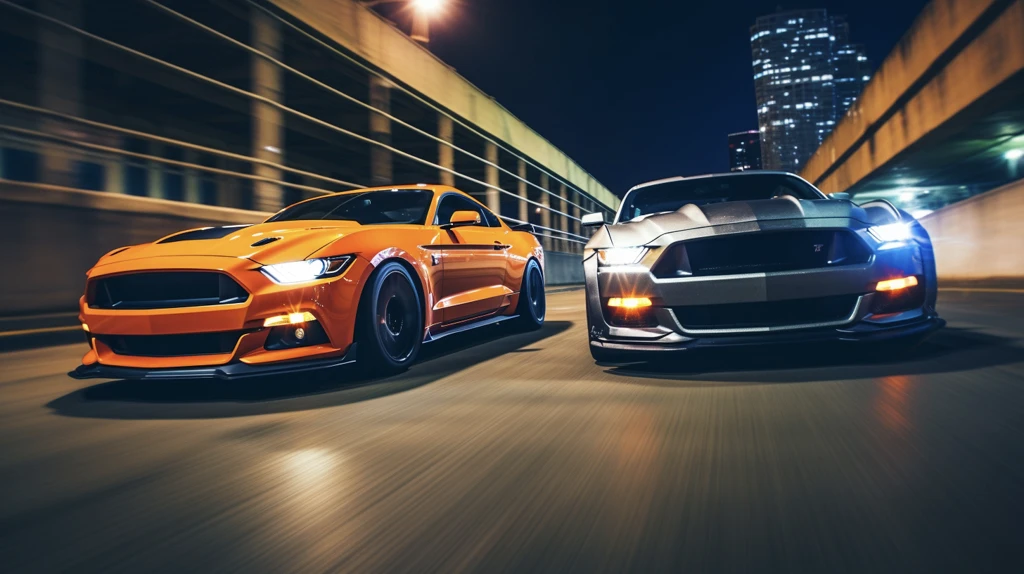 Now imagine you are driving around a race track, gritting your teeth as you pull your vehicle through a turn. Or maybe you've seen one too many Fast and Furious movies, and now you have an insatiable need for speed. If this is the case, then a set of performance tires might be what you're looking for. Performance tires are built for just that: high performance. They have a lower treadwear rating, which means that the tread has a better grip on the road. This is thanks to special rubber compounds in the tire, making them extra sticky, which is good when your car has a case of Tokyo Drift.
A set of performance tires is going to give you increased handling, traction, braking, and steering performance. But all that performance comes with some negatives. These tires will wear out much quicker than a set of touring tires or even just regular all-season tires. All that sticking doesn't do wonders for your fuel economy either. And lastly, they'll be loud and fairly uncomfortable, especially compared to a touring tire.
4 benefits of performance tires
Improved handling, steering, braking, and more
Low treadwear rating, which means increased grip
Loud, uncomfortable, poor fuel economy, low mileage
Great for sports cars, coupes, and racecars
Choosing the right tires for you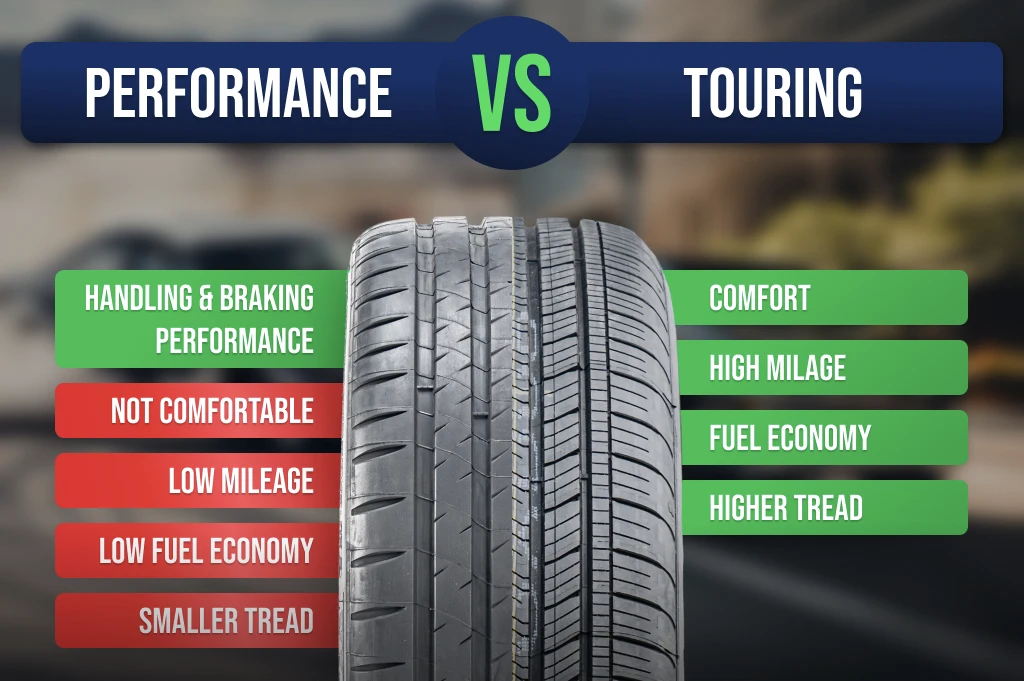 If you can't decide which kind of tire is right for you, consider the driving you most often do first. If you have a long commute, generally drive long distances, or prefer to spend your vacation time on road trips, then touring tires might be the best choice for you. If you still can't decide the kind of car that you drive could also give you a clue.
If, on the other hand, you drive a sports car, and things like comfort and quiet don't matter as much to you, then performance tires might be the way to go. If you're looking for more control while driving and like to make fast, tight turns, then consider this a sign that performance tires might be in your future.
Touring tires Guide: GoTire recommended
Today, at your local tire shop or store, there are probably many options for you to choose from. Of course they range in abilities as well as price but we've narrowed down the search for you by recommending some of our favorites:
Michelin Primacy Tour A/S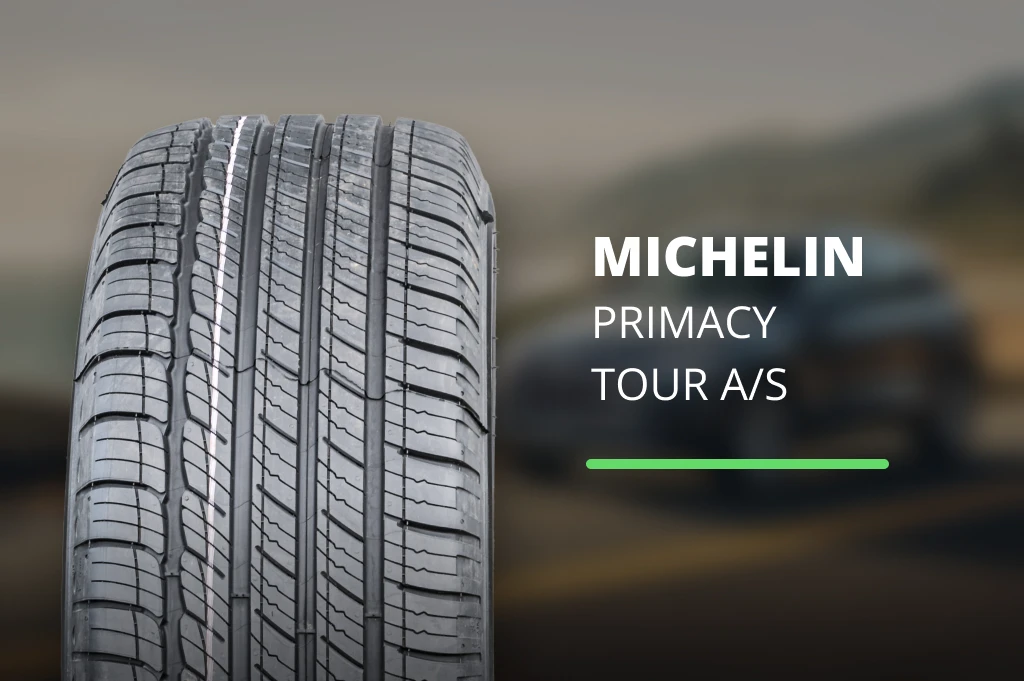 Continental TrueContact Tour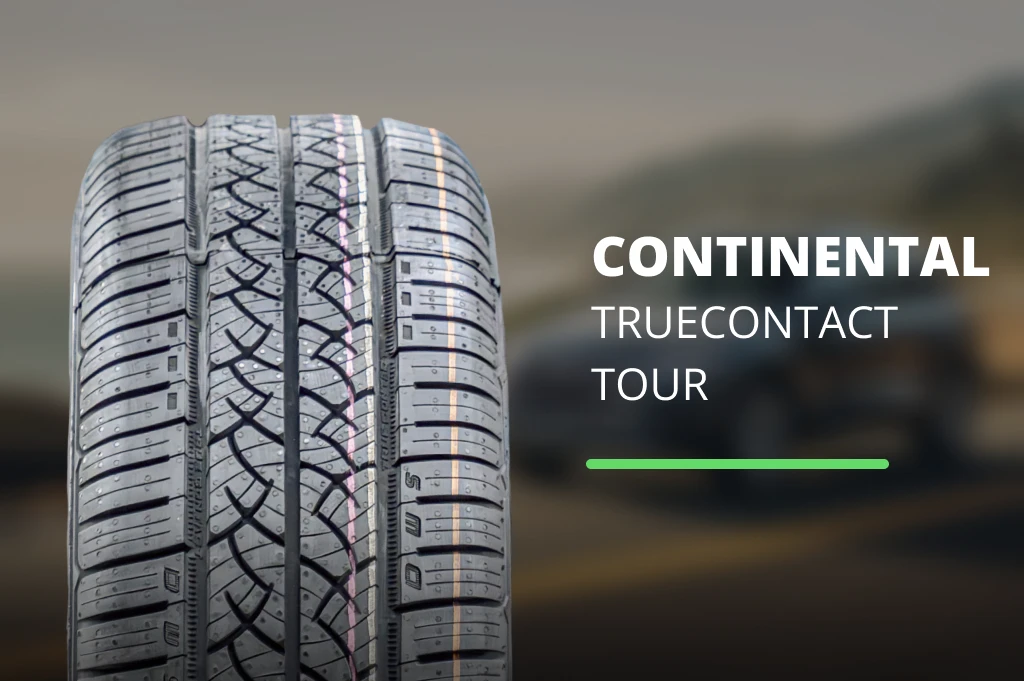 Bridgestone Turanza QuietTrack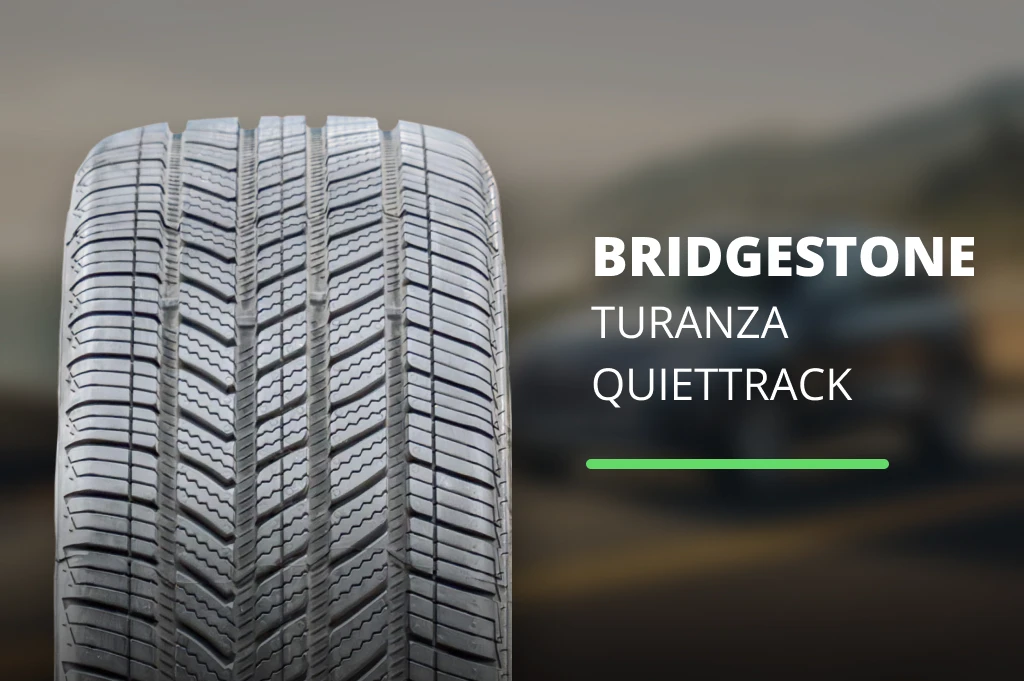 Cooper CS5 Ultra Touring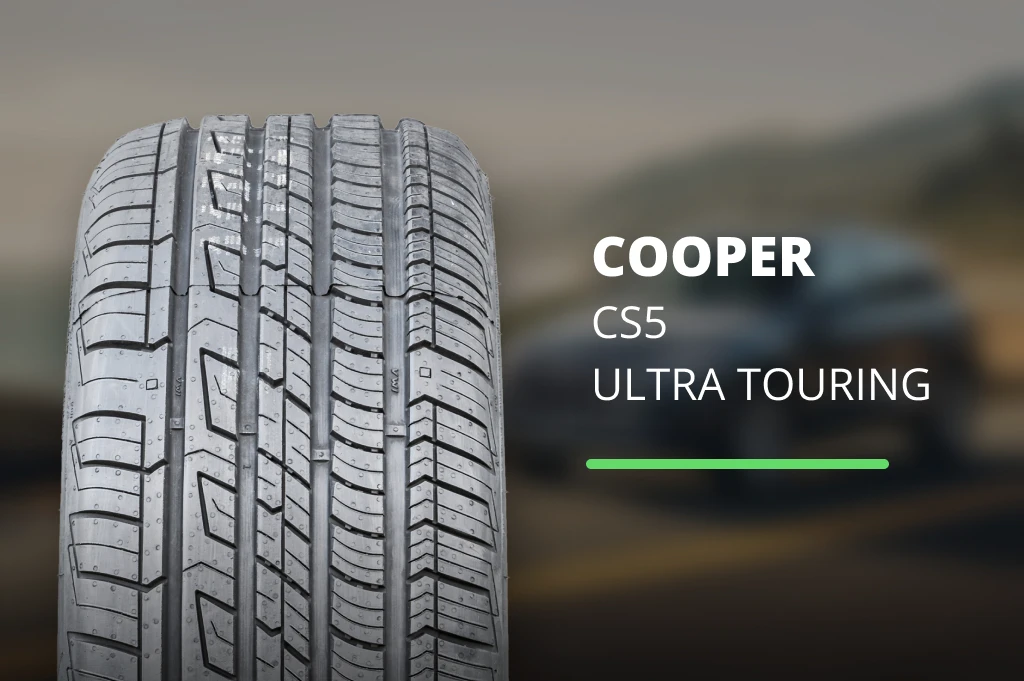 Pirelli P4 Four Seasons Plus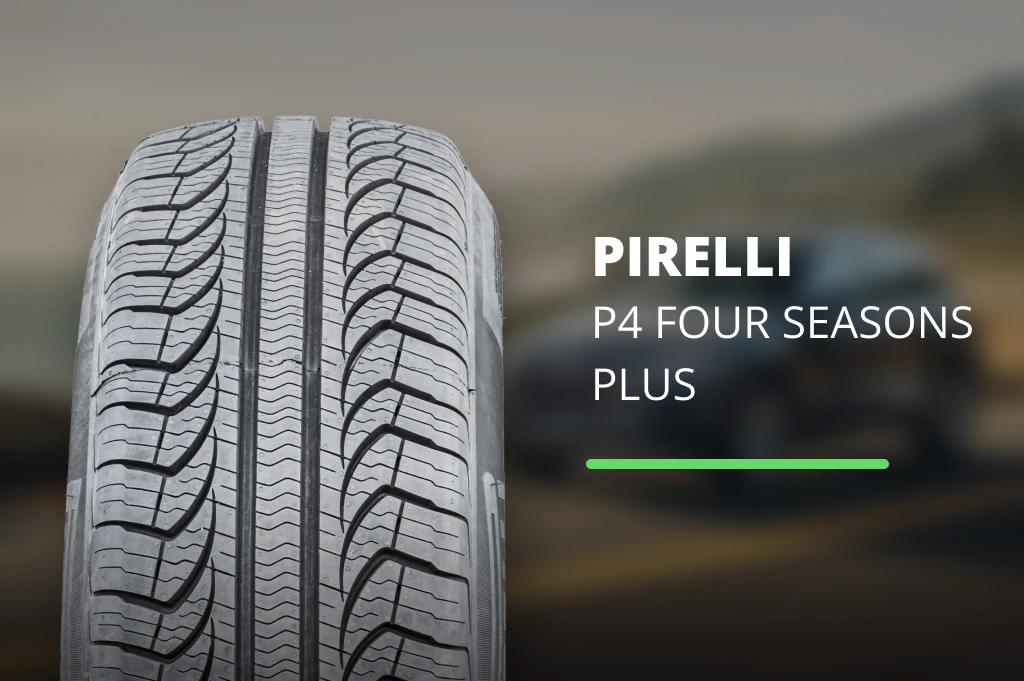 Performance tires Guide: GoTire recommended
Michelin Pilot Sport 5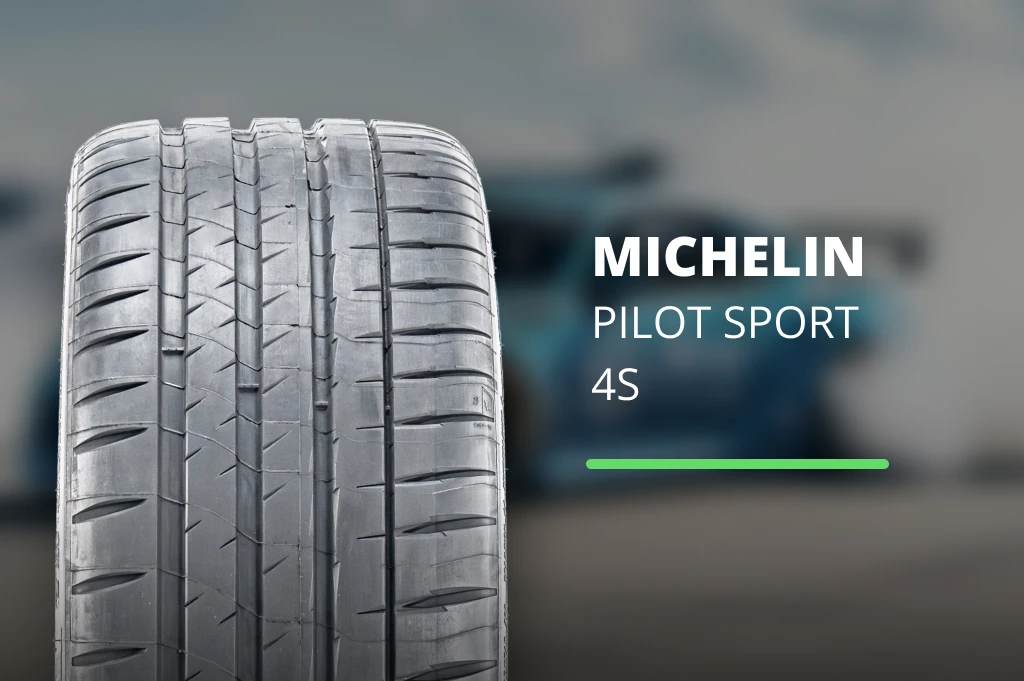 Yokohama Advan V-107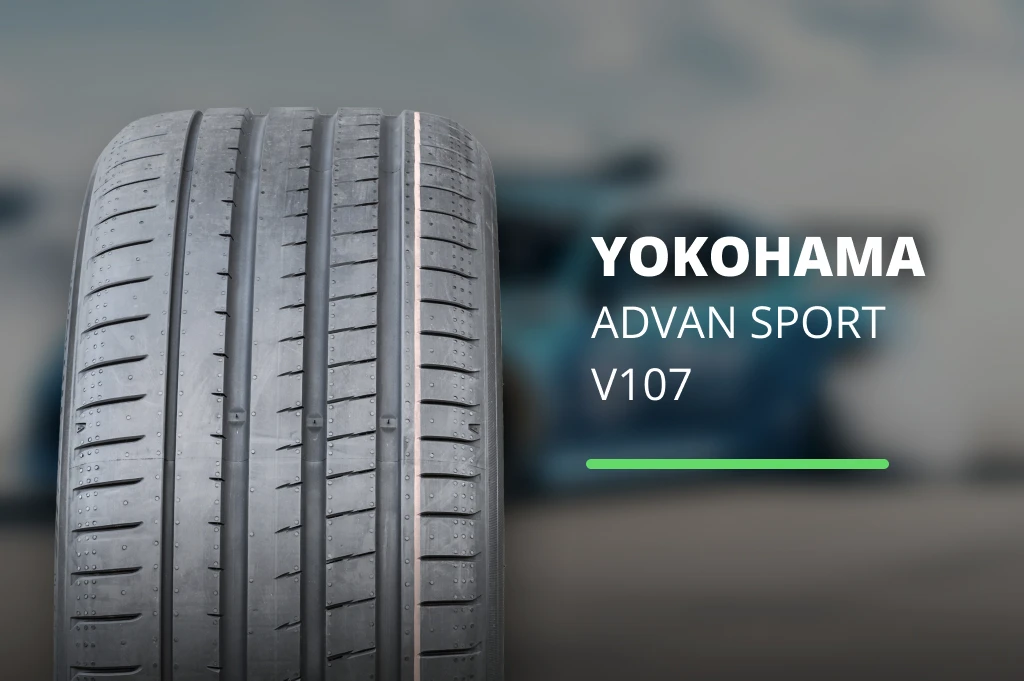 Toyo Proxes R1R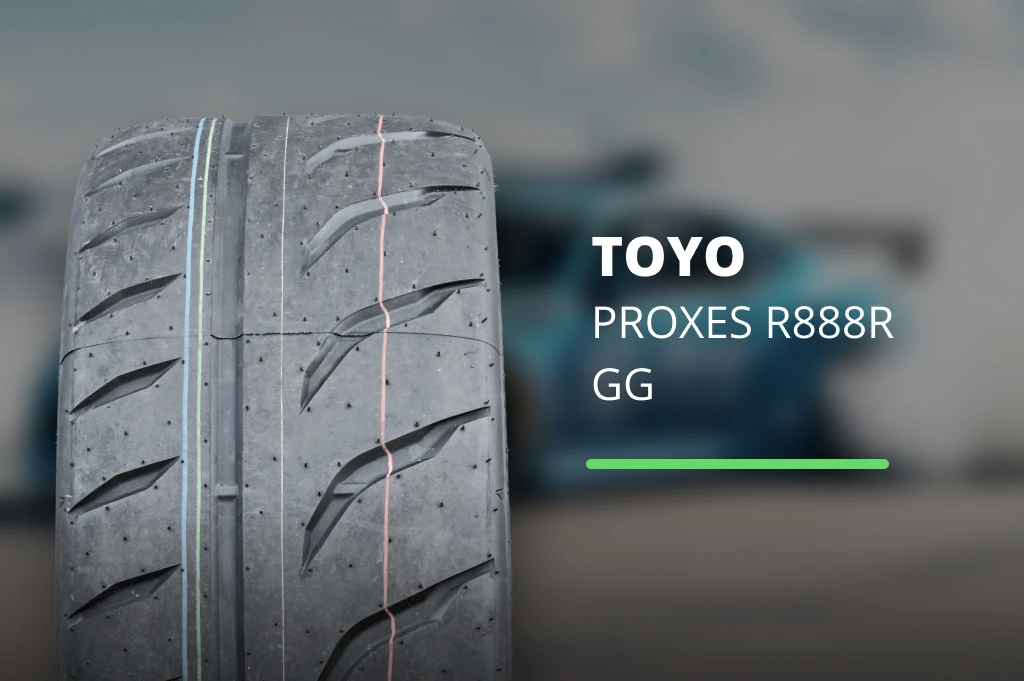 Continental Sportcontact 7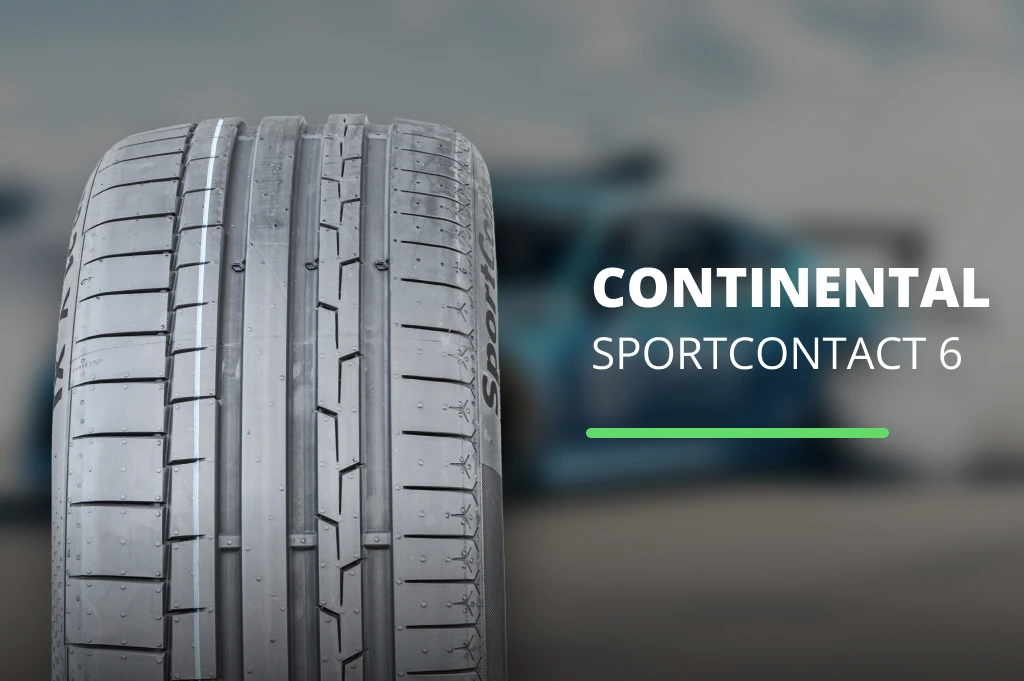 Falken The Azenis RT615K+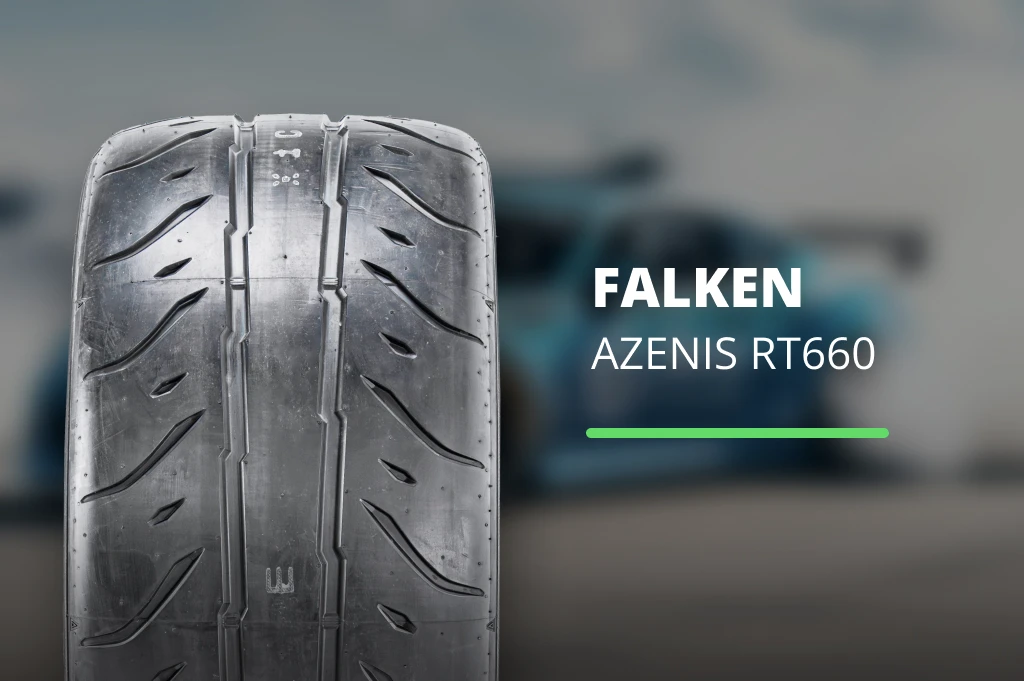 Frequently Asked Questions
Which tires are better, performance or touring tires?

It's difficult to say which is better than the other. They each have different applications and abilities. Check out the "Choosing the right tires for you" section to learn more.
Which type of tires are better for highway driving?

Touring tires are going to outperform almost all other tires on the highway. Better fuel economy, a long life span, along with a quiet, comfortable ride make them an ideal choice for highway driving.
Which tires are more expensive, performance or touring tires?

Both kinds of tires come in a wide variety of options and price ranges. However, touring tires will most likely last much longer and therefore might be the better value per mile.