In 2023, the roads are busier, and cars are smarter, but the unexpected still happens. That's where car insurance comes in. It's not just a legal requirement; it offers you protection against the unpredictable world of driving, offering peace of mind every time you hit the road. So choosing the best policy from one of the top car insurance companies is essential. In this article, we'll share with you our top picks for car insurance in 2023/2024.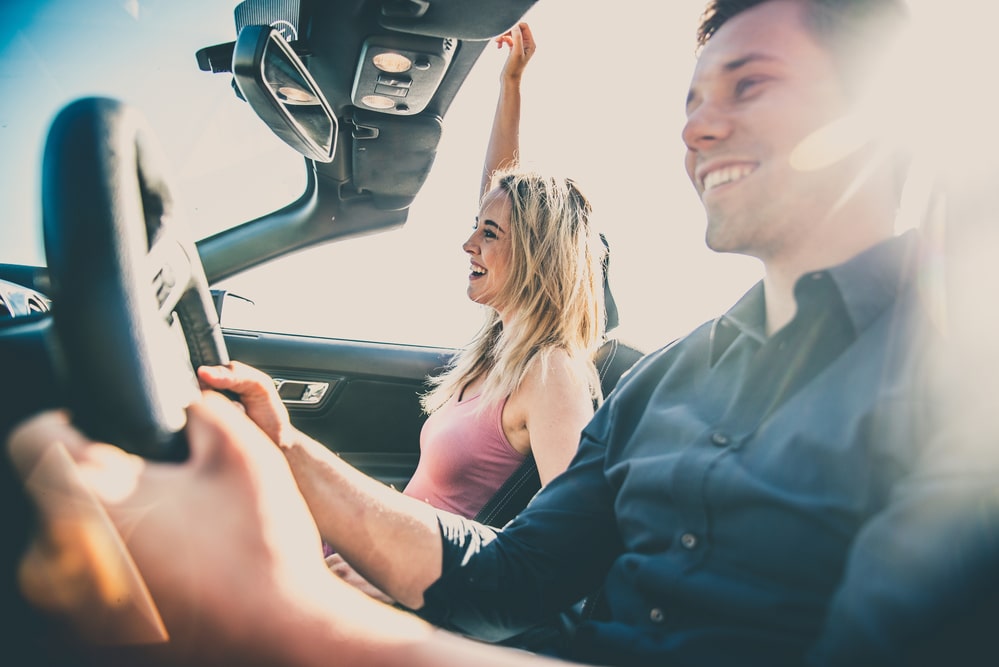 Why do we need car insurance?
As technology advances, cars come equipped with more sophisticated features, making them more and more expensive to repair. Even with all these technological advances, the world hasn't become any less unpredictable. Accidents, natural disasters, and theft still happen every day. Car insurance in 2023/2024 is crucial to comply with the law and protect your financial well-being. It's about ensuring that unforeseen events don't drain your savings or plunge you into debt.
The criteria: what makes a top car insurance company?
The 4 most important factors to consider when choosing the best insurance company include:
Customer satisfaction: At the end of the day, an insurance policy is as much about peace of mind as it is about financial protection. Companies that prioritize their customers, offering exemplary service, transparent policies, and responsive support, naturally rise to the top. We've looked at customer reviews, ratings, and feedback to gauge how satisfied policyholders are with their car insurance company.
Claim processing speed and efficiency: If the worst happens and you have an accident or your car is stolen, the last thing you want to deal with is an excess of bureaucracy and slow claims processing. The best car insurance companies understand this and streamline their claims procedure, making it as quick and painless as possible for you, the policyholder.
Coverage options and customization: Every driver is unique, and so are their car insurance needs. Leading insurers offer a wide range of coverage options and allow policyholders to tailor their plans, ensuring the best car insurance policy for every individual.
Premium affordability: While we all want full coverage, it has to come at a price that doesn't break the bank. Top-tier car insurance companies strike a balance, offering comprehensive plans at competitive prices, ensuring that safety doesn't come at an exorbitant cost.
The 10 best car insurance companies: 2023 Guide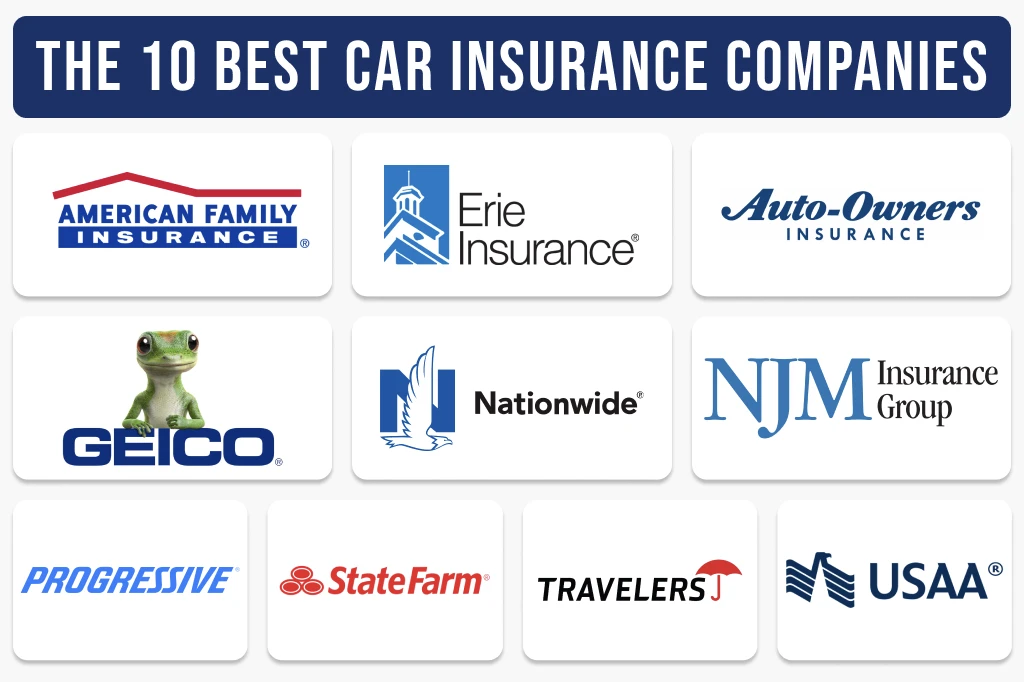 There are so many insurance companies out there, and we've examined them all to give you our recommendations for the best car insurance companies in 2023/2024. Here are the highlights, and then read on for the full reviews.
American Family: Best overall large insurance company
Auto-Owners: Best for bundling insurance policies
Erie: Best for liability insurance
Geico: Best digital experience
Nationwide: Best for low mileage drivers
NJM: Best car insurance company for affordable rates
Progressive: Best for customers with DUIs
State Farm: Best for customer satisfaction and claims handling
Travelers: Best range of coverage options
USAA: Best for veterans, military members, and their family members
American Family

Rating: Best overall large insurance company
Highlights: Many insurance discounts and fewer consumer complaints for a company of its size
Average rate: $2,180 per year.

Coverage highlights

American Family is one of the big national insurance companies and is frequently rated as one of the best car insurance companies in the country. They have a wide range of coverage and offer a large selection of discounts, including ones for monitoring your driving, completing a defensive driving course, and insuring more than one vehicle with them.

Customer reviews &satisfaction

Where American Family really stands out is with its customer satisfaction. They have high levels of customer loyalty and low levels of customer complaints. Its commitment to its customers is also evident in consistently high ratings in customer satisfaction surveys. Feedback from its customers often mentions the ease of filing claims and agents' rapid, empathetic response.

Auto-Owners

Rating: Best for bundling insurance policies
Highlights: Good for insuring your teenage driver on your car, plus an A++ rating from AM Best for financial strength
Average rate: $1,630 per year

Coverage highlights

Auto-Owners offer a wide selection of policies and discounts and offer good car insurance rates for both teenage drivers as well as drivers who have previously been in accidents. They also offer good discounts if you also have your homeowners insurance policy with them, so if you're in the market for additional insurance they could well be the best car insurance company for you. They are also one of the most financially secure companies, with an A++ rating, which means they have the money to pay out if you need to make a claim. They also offer collision deductible waivers, if you happen to get into an accident with another Auto-Owners policyholder or have another policy with them yourself, which could save you money at a stressful time.

Customer reviews & satisfaction

While their customer satisfaction scores are only average, Auto-Owners has a reputation for rapid and efficient claims processing, which is when you really want your car insurance company to step up to the plate. They also have few complaints, which suggests their customers are generally not dissatisfied.

Erie

Rating: Best for liability insurance
Highlights: Lowest rates if you only need liability insurance
Average rate: $2,140

Coverage highlights

Erie is one of the best car insurance companies if you're looking for basic, mandatory liability insurance. They also offer decent rates for adding teen drivers to your policy, which can sometimes be a very pricy offering. They also offer a couple of interesting special features including the "Erie Rate Lock," which locks in your premium rate, unless you alter your policy (like adding a car or driver), and the "Accident Forgiveness" feature, which makes sure your premium doesn't go up after your first at-fault accident.

Customer reviews & satisfaction

Erie has mixed reviews when it comes to customer satisfaction although their claims process has been singled out by collision insurance experts.

Geico

Rating: Best digital experience
Highlights: Great online services, including an excellent app and good rates if you have bad credit
Average rate: $1,720 per year

Coverage highlights

Geico is one of the largest auto insurers in the U.S. and is known for its catchy ads and digital tools. They also offer very competitive rates, with various discounts available. They're a great option for people searching for the best prices for their car insurance coverage, especially younger drivers, senior drivers, and those with poor credit scores.

Customer reviews & satisfaction

For customers who prefer an in-person experience, Geico may not be the best option. However, if you like the efficiency of dealing with your insurance company online, then Geico is a great choice. This does mean that customer service experience varies a lot based on individual experiences and preferences.

Nationwide

Rating: Best for low mileage drivers
Highlights: Great usage-based discounts for low-mileage and extra-safe drivers and good deals for senior drivers.
Average rate: $2,040 per year

Coverage highlights

With their SmartRide and Smart Miles programmes Nationwide offers some great discounts for safe and low-mileage drivers. They're also a good option if you want affordable comprehensive auto insurance and collision insurance.

Customer reviews & satisfaction

Over the years, Nationwide has cultivated a reputation for its outstanding customer service and claim-handling process. Users frequently note the insurer's user-friendly digital platforms, from intuitive mobile apps to a comprehensive website. They are also mentioned as one of the top car insurance companies that people will recommend, and have high retention rates.

NJM

Rating: Best car insurance company for affordable rates
Highlights: Great rates on comprehensive insurance policies, plus interesting discounts, if you live in one of 5 specific states
Average rate: $1,400 per year

Coverage highlights

NJM was originally created for New Jersey factory workers, and even though it's expanded its reach it continues to offer value-driven coverage, making them one of the cheapest car insurance companies around. NJM provides all the standard auto coverage options that one would expect, but they also offer some great extras. These include gap insurance, which comes into play if your car is stolen or totaled by paying off your vehicle load, new car replacement coverage, and pet coverage (which helps with vet bills if your pet is injured in a car accident).

Customer reviews & satisfaction

NJM has a great reputation for customer satisfaction, which may well be down to the more specialized, local nature of its coverage. They also have a smooth claims process with their local agents. This means that if you live in one of the five states where they operate (Connecticut, Maryland, New Jersey, Ohio, and Pennsylvania) they could be one of the best car insurance companies for you. While NJM might not have the flashy digital tools of some competitors, their straightforward and reliable service has given them a lot of long-term and repeat customers.

Progressive

Rating: Best for customers with DUIs
Highlights: Decent offerings for drivers with DUIs, plus good accident forgiveness
Average rate: $2,160 per year

Coverage highlights

Progressive has some interesting offerings including their "Name Your Price" tool, which allows customers to set a budget and then tailors coverage options to fit the budget. They also offer two free accident forgiveness options, plus more reasonable rates than most other companies for drivers with a DUI on their record.

Customer reviews & satisfaction

Their standard customer satisfaction and loyalty are a little below average, but their online customer service offering is much better. Reviews often highlight the ease of customizing policies online, and the clarity provided by digital tools in understanding policy details.

State Farm

Rating: Best for customer satisfaction and claims handling
Highlights: Well known for excellent customer satisfaction and a smooth claims handling process, as well as personalized service.
Average rate: $1,960 per year

Coverage highlights

State Farm has a great coverage portfolio, including not just the usual suspects (liability, collision, comprehensive) but also unique offerings like "Rideshare Driver Coverage" for those in the gig economy. The "Drive Safe & Save" program is particularly popular, using telematics to provide discounts based on actual driving behaviors. Their rates are also competitive including for people with driving tickets and for parents who want to insure their teen driver on their vehicle.

Customer reviews & satisfaction

As one of the behemoths in the insurance world, State Farm manages to strike the balance between scale and personalization. The local agent model ensures that policyholders have a real person to turn to, someone familiar with their specific circumstances and needs. And one of the most important things your car insurance company will ever do is manage a claim if you happen to get into an accident. This is a stressful time and so having a stress-free claims process is a major selling point. And that's where State Farms stand out. They also have high general levels of customer satisfaction and high retention rates.

Travelers

Rating: Best range of coverage options
Highlights: Coverage is available for lots of specific circumstances including gap insurance, new car replacement, and more.
Average rate: $1,850 per year

Coverage highlights

Travelers are an old and well-established car insurance company and they are known for offering a wide range of coverage. Their offerings range from the foundational, like liability and comprehensive, to the niche, such as their "Premier New Car Replacement" which provides a brand-new car of the same make and model if yours is totaled within the first five years. Another standout is the "IntelliDrive" program, where good driving over a 90-day period can lead to significant premium reductions.

Customer reviews & satisfaction

They have slightly above-average customer satisfaction and claims resolution scores but are nothing to write home about. However,r they do have a very low level of complaints at the state level. Their digital tools are also only averagely rated, but they do offer a range of ways to contact them.

USAA

Rating: Best for veterans, military members, and their family members
Highlights: Excellent rates and customer satisfaction if you fall into their target market
Average rate: $1,410

Coverage highlights

USAA is a great option for the U.S. military community and their families. Their coverage extends from the typical (liability, comprehensive, and collision) to the unique, like coverage during military deployments. USAA's "Accident Forgiveness" feature ensures that your rates don't skyrocket after one at-fault accident, a testament to their understanding of human errors and the unpredictable nature of the road. However, if you don't have any military connections you're not eligible to purchase their insurance.

Customer reviews & satisfaction

USAA is renowned for its top-notch customer service and they have very high levels of customer loyalty, and for a good reason. Their claim settlement process is swift and hassle-free, often noted by members as one of the smoothest experiences during stressful times.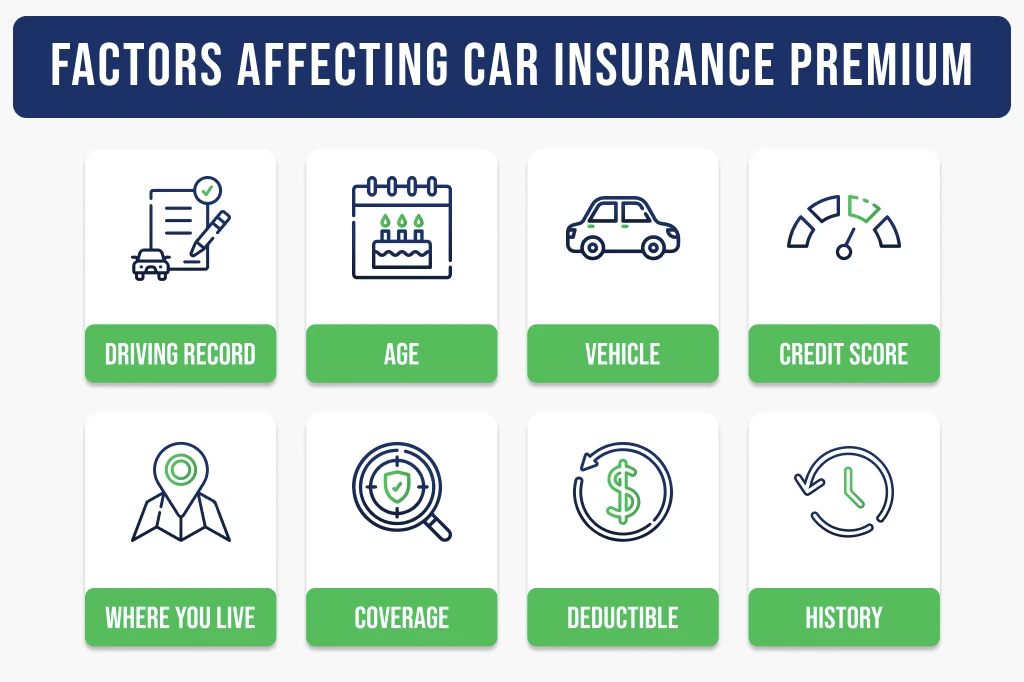 You might wonder why your insurance premiums are so high, but car insurance companies calculate them based on a multitude of factors. Basically, what they're trying to do is assess risk. The age of the driver, driving record, type of vehicle, location, and even credit scores can play a part. A young driver with a sports car will almost certainly have much higher premiums compared to a middle-aged driver with a minivan because of the perceived risk.
Factors affecting your car insurance premium
Navigating the world of car insurance can sometimes feel like deciphering a puzzle. Why does one person pay a different premium than another? Several factors come into play, each contributing to the final amount you see on your bill. Let's break down these factors:
Driving record
Your driving history is a significant indicator of how risky you might be to insure. If you've previously had accidents, traffic violations, and DUIs, you're likely to have much higher premiums. On the flip side, a clean record with no infractions can qualify you for discounts and lower rates.
Age and driving experience
Younger drivers, especially those under 25, often face higher premiums due to their lack of driving experience. Statistically, younger drivers are more likely to be involved in accidents. Your premiums typically decrease as you age and gain more driving experience (and if you maintain a clean record). Although if you live in Hawaii or Massachusetts, your age won't affect your premiums, as these states have banned age ratings when calculating the cost of car insurance coverage.
Vehicle make and model
The car you drive matters. Luxury vehicles, sports cars, or cars with high repair costs generally come with higher insurance rates. Cars that are also at higher risk of being stolen are also more expensive to cover. Conversely, vehicles with good safety ratings or features, including security features, might qualify for discounts.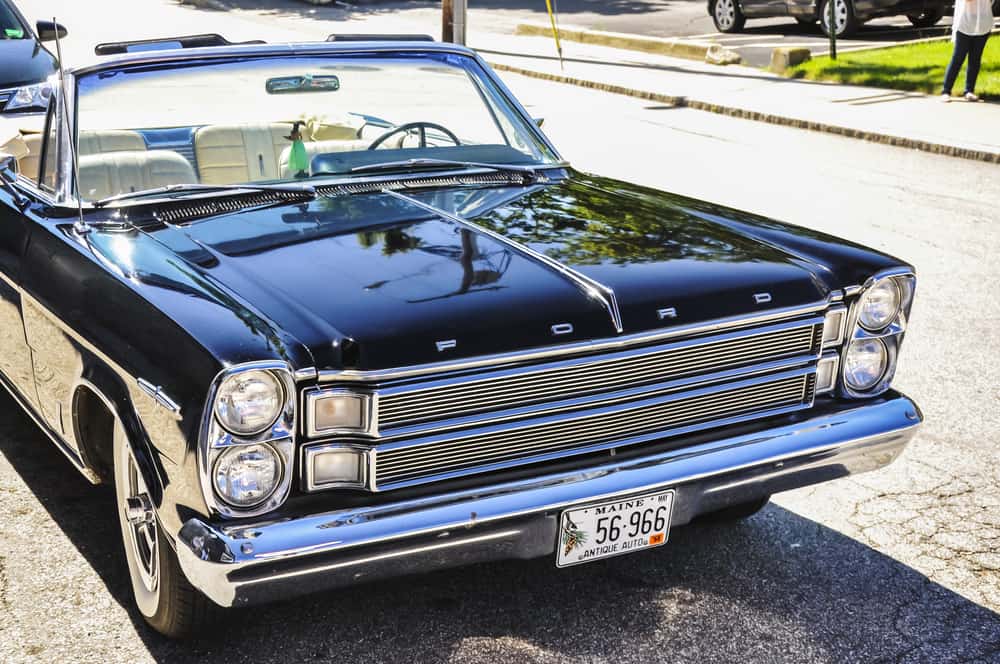 Credit-based insurance score
Many insurers use credit-based insurance scores to predict the likelihood of someone filing a claim. A good credit score can lead to lower premiums, while a lower credit score might result in higher rates. This practice is controversial and is not allowed in all states.
Where you live
Your location plays a role in determining your premium. Urban areas with dense traffic might have higher risks of accidents, theft, or vandalism, leading to higher rates. Conversely, rural areas with less traffic might have lower premiums. This even means that some companies won't offer car insurance coverage in certain locations if they deem it a too high-risk area.
Car insurance coverage selections
The type and amount of coverage you choose strongly impact your premium. Comprehensive and collision coverage will increase your premium, but they offer broader protection. Liability-only policies might be cheaper but come with more risks.
Deductible amount
If you opt for collision and comprehensive coverage, your deductible amount (the money you pay out of pocket before insurance kicks in) will influence your premium. A higher deductible means a lower premium, and vice versa.
Your car insurance history
Insurers also consider your insurance history. If you've had continuous coverage without any lapses, you're seen as a more responsible driver, which can lead to lower rates. However, if you've had gaps in coverage or frequently switch insurers, you might face higher premiums. Understanding these factors can empower you to make informed decisions about your car insurance. Whether it's improving your driving habits, choosing a vehicle with better safety features, or maintaining continuous coverage, small changes can lead to significant savings on your premium.
Tips on how to get discounts and lower insurance costs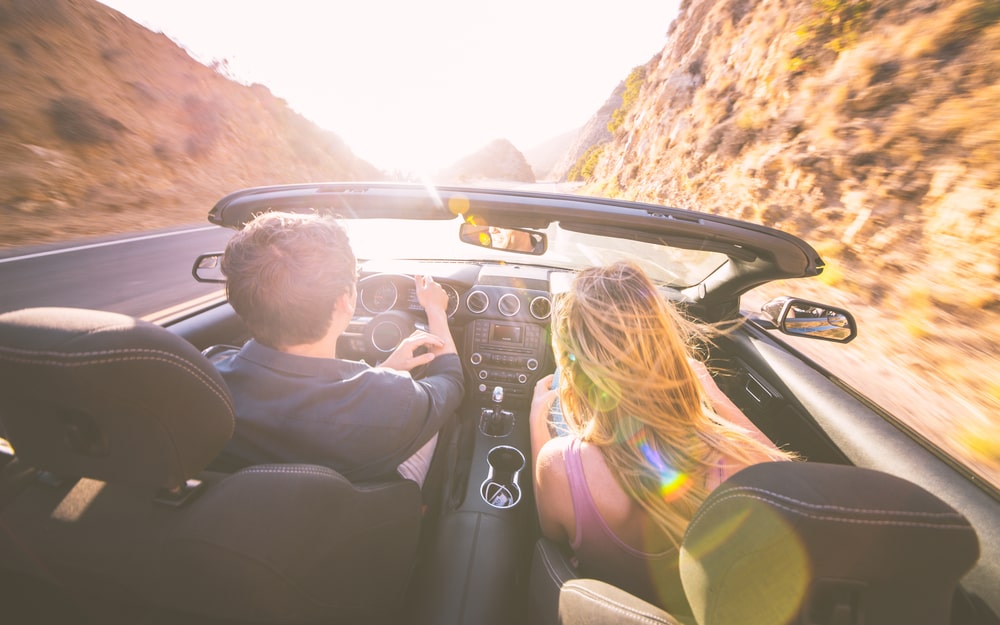 If your premiums are eye-watering, here are a few tips that might help reduce the cost of your car insurance.
Bundling: Combining your car insurance with other policies, like home or renters insurance, should give you some decent savings.
Safe driver discounts: Many companies reward drivers with clean records. No accidents or traffic violations can lead to better rates. So the safer you drive, the lower your premiums.
Defensive driving courses: Completing approved defensive driving courses can lead to premium reductions from some car insurance companies.
Telematics programs: Telematics programs track your driving and can be used to get lower car insurance premiums. Many insurance companies offer discounts for allowing them to monitor your driving habits. Safe driving can really help you save money.
Trends and innovations in car insurance in 2023/2024
As with any industry, car insurance companies are always innovating. Here are some of the trends we're likely to see more of in 2023 and 2024.
Telematics and usage-based insurance (UBI)
One of the most significant shifts in car insurance is the rise of telematics and UBI. These policies use in-car devices or smartphone apps to monitor driving behavior, such as speed, braking patterns, and the time of day you drive. Safe drivers, or those who drive less frequently, can benefit from reduced premiums. It's a win-win, encouraging safer driving habits and allowing drivers to have more control over their insurance costs.
Autonomous vehicle insurance
The age of self-driving cars isn't in the distant future; it's here. The insurance industry grapples with new challenges as autonomous vehicles become more common. Who's at fault in a self-driving car accident? The driver or the technology? Insurers are developing specialized policies for these vehicles, considering their unique risks.
Digital transformation and enhanced customer experience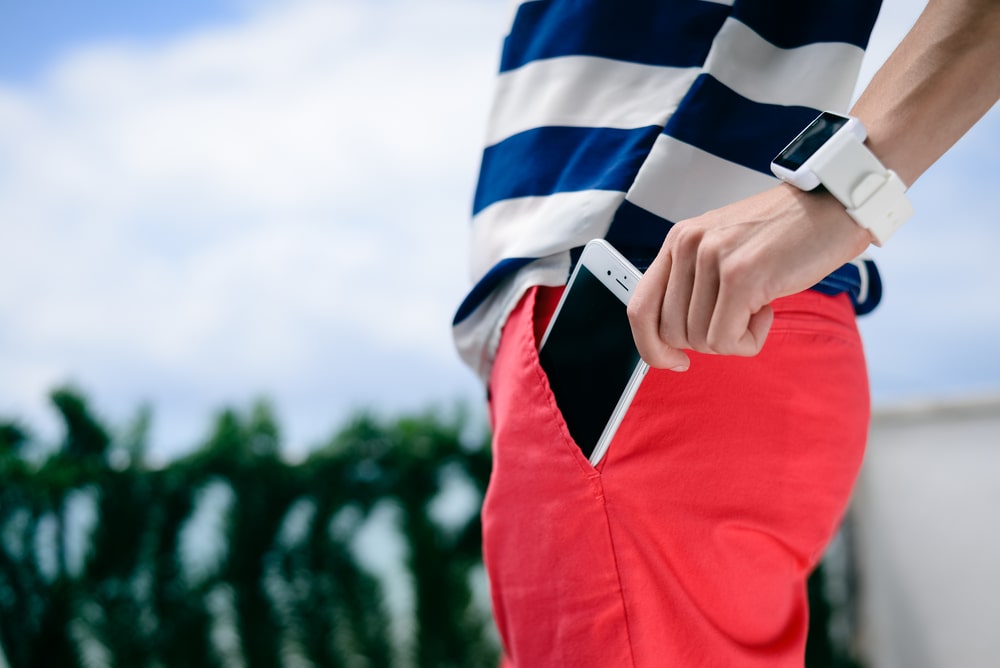 The digital age has transformed many industries, including how car insurance companies interact with policyholders. Many companies offer mobile apps that allow users to manage their policies, file claims, and even chat with AI bots for instant queries. The emphasis is on making the insurance process as seamless and user-friendly as possible.
Eco-friendly initiatives
The insurance industry is not far behind as the world becomes more environmentally conscious. Insurers are offering discounts for drivers with hybrid or electric vehicles, recognizing the reduced environmental impact of these cars. Some companies even plant trees for every policy sold or offer discounts for carpooling, reflecting a broader commitment to sustainability.
Cybersecurity and car insurance
Modern cars are a blend of mechanics and technology, often connected to the internet and equipped with sophisticated digital systems. This connectivity, while offering lots of benefits to the driver, also presents cybersecurity risks. Insurers are now having to consider the possibility of cyber threats so that drivers are protected against potential digital breaches.
Frequently Asked Questions
What is the #1 auto insurance in the US?

In 2023, NJM is recognized by many as one of the top auto insurance companies in the U.S. NJM has high levels of customer satisfaction, low complaint rates, affordable premiums, and offers additional perks such as new car replacement for those with collision and comprehensive insurance. It's worth noting that while NJM offers excellent services, its availability is limited to only five states. Always consider comparing rates and services from multiple insurers to find the best fit for your needs.
Who is State Farm's biggest competitor?

As one of the leading auto insurance providers in the U.S., two of State Farm's biggest competitors are Progressive and Geico. All these companies are giants in the insurance industry, with State Farm being the largest auto insurer in the U.S., closely followed by Progressive and Geico. Each company has its strengths: Progressive is known for offering a variety of discounts, Geico is known for low rates, and State Farm often scores higher in claims satisfaction. All have strong financial reputations and have been serving customers for decades. When choosing between them, it's essential to compare their specific policies to find out which one best suits your needs.
What type of insurance is best for car?

If you have a newer car, comprehensive and collision cover is probably the best car insurance for you, while if you drive an older vehicle, you might be better off with liability insurance. As with many things, the "best" insurance for your car really depends on your individual needs and circumstances. At a minimum, you'll need liability insurance, which covers damages to others if you're at fault in an accident. That's mandatory in almost all states. However, if you want to protect your own vehicle, especially if it's newer, comprehensive and collision coverage are wise choices. Comprehensive covers events like theft or natural disasters, while collision handles damages from accidents. Always consider your car's value, financial situation, and risk tolerance when choosing the best car insurance coverage.
Why did Geico leave California?

There are likely a range of reasons why Geico left Califonia, including cost savings, business strategy, and response to regulatory and market challenges in the state. Geico closed all of its physical sales offices in California and told all its customers that all insurance policies in the state will now be managed digitally. This means Californians can access and manage their policies through the official website or mobile app. This move to close the physical offices also meant hundreds of employees were laid off across the 38 offices in the state. Additionally, Geico has ceased selling policies via telephone agents in California. This is part of a larger shift towards digital solutions in the insurance industry.
What are the big four insurance companies?

The "Big Four" insurance companies include the largest and most influential providers. These giants are Allstate, State Farm, Progressive, and Geico. Together, they dominate a significant portion of the insurance market, offering millions of customers a wide range of policies.
What is the most trusted insurance brand?

Companies like USAA, State Farm, and Amica generally rank high in customer trust and satisfaction. Many things, like claim processing efficiency, customer service, policy offerings, and overall company reputation, will influence this trust in a car insurance company. When buying a new car insurance policy, it's a good idea to read recent customer reviews to get an up-to-date perspective on a particular car insurance company's trustworthiness.