We all live busy lives, and sometimes we need to find businesses and services open outside normal business hours. That can be especially true when you need new tires for your car—sometimes you need to find a tire shop open 24 hours, whether that's because you have a sudden flat tire or have been needing replacement tires for a while.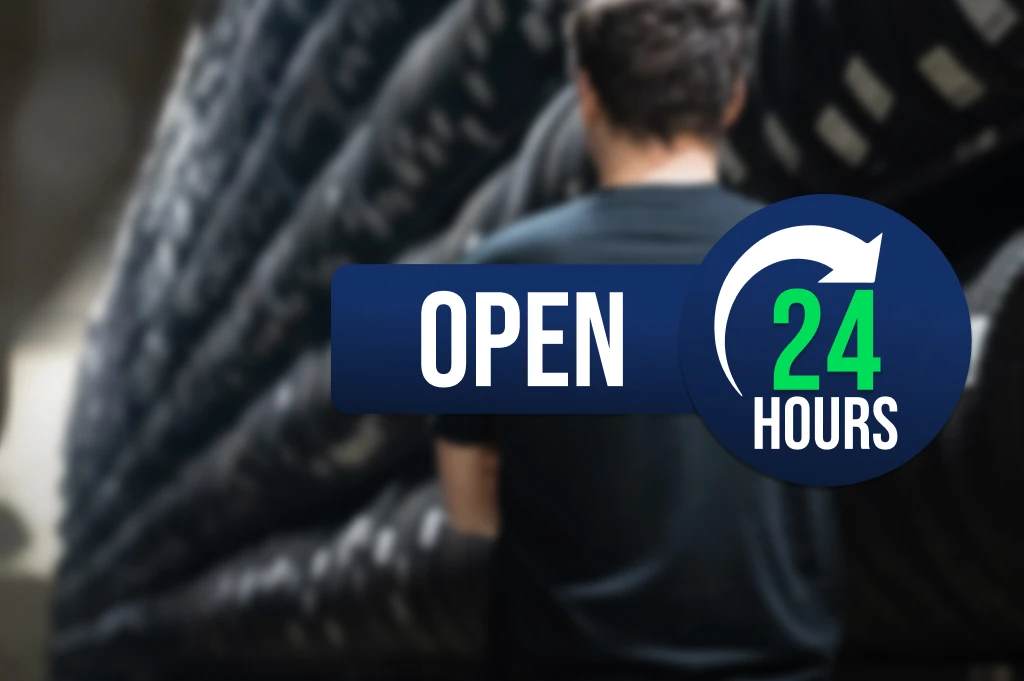 What to look for when choosing a tire shop
If you're planning to buy new tires, you should consider several things when choosing the best tire shop for you.
Are you looking for new or used tires? Generally, a tire shop will either specialize in either new or used tires, not both. But some stores will have a stock of both new and used tires.
Is price a key factor? If you live in a location with only a few choices of tire shops, you will probably not get the best prices. So if you need to save money, shopping online, with an online tire shop like GoTires, can be a great way to save you both money and time.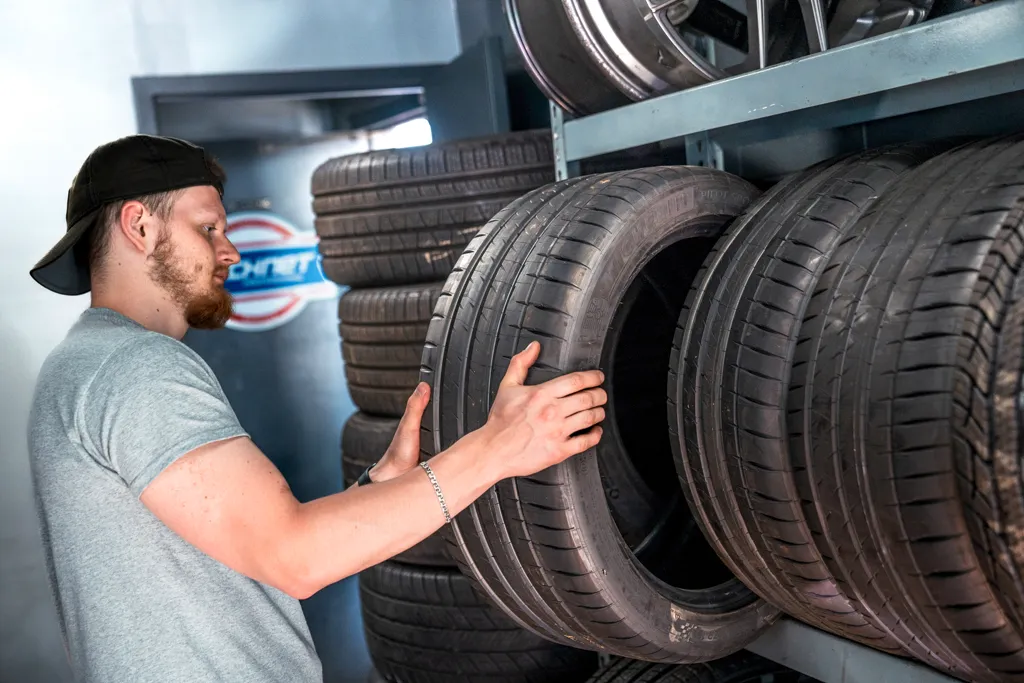 Do you require specialist tires? If you are looking for a particular tire or need specialist tires for a performance car, then your local tire shop may not have a great selection. If that's the case, you can either travel to a larger city or shop online with an online tire shop like GoTires, where you'll find a full range of tires.


Do you want a full-service tire shop? Some tire shops will offer to install, align and balance your new tires for an additional fee. This can save you time but is likely to cost more.
Do you need your tires immediately? If you have a flat or your tire has been severely damaged, you may need a replacement urgently. In that case, you may not be able to drive to a tire shop, so this is where a mobile tire shop comes in handy, as they can come out to you, usually the same day. There will be a premium cost associated with this. Alternatively, if you can wait a couple of days for your new tires, you can order from GoTires tire shop, and you will receive your tires at your door within a couple of days with free FedEx delivery.

Why choose an online 24-hour tire shop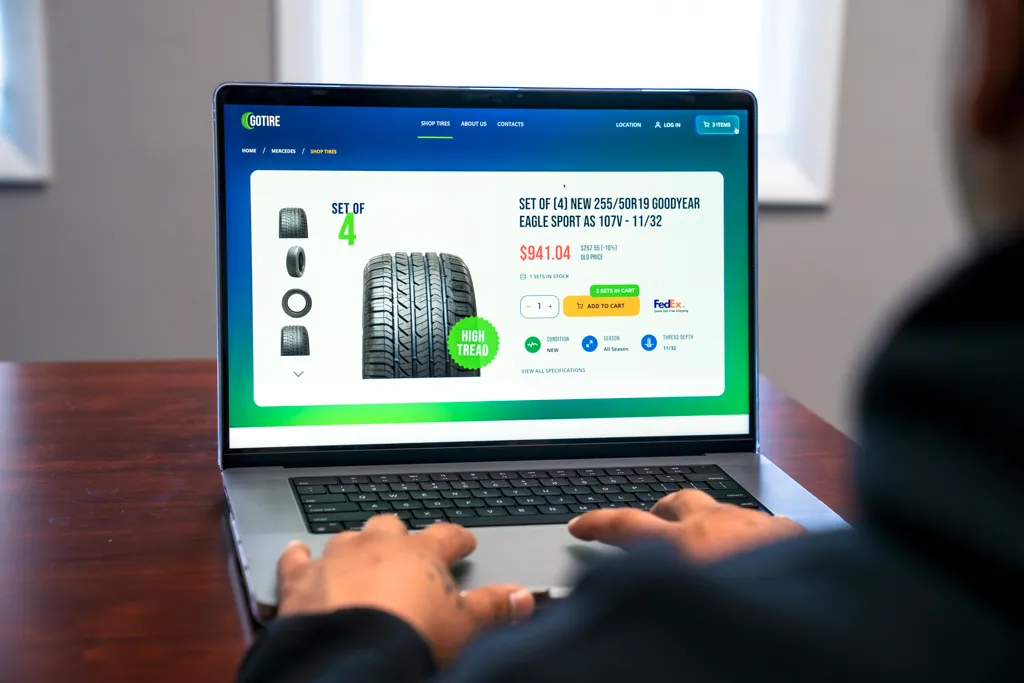 When looking for a 24-hour tire shop, you have several options. You can either find a local store open 24 hours or use an online tire shop like GoTires. A local store is unlikely to have a great range of tires, and tires are likely to be more expensive, especially as they have to cover the cost of staffing a tire shop around the clock.
With an online 24-hour tire shop, you have various advantages:
Cost savings—an online tire shop will generally save you a lot of money as they have lower overheads than a brick-and-mortar store.
Convenience—shop when you want from the comfort of your own home. And enjoy delivery straight to your home, saving you lots of time and effort.
Choice—the inventory in an online tire shop is generally much larger than that of a traditional store, and they will often have a range of more specialist tires.
You'll find all these benefits and more at GoTires—we even offer free express delivery with FedEx, so you won't have to wait for your new tires.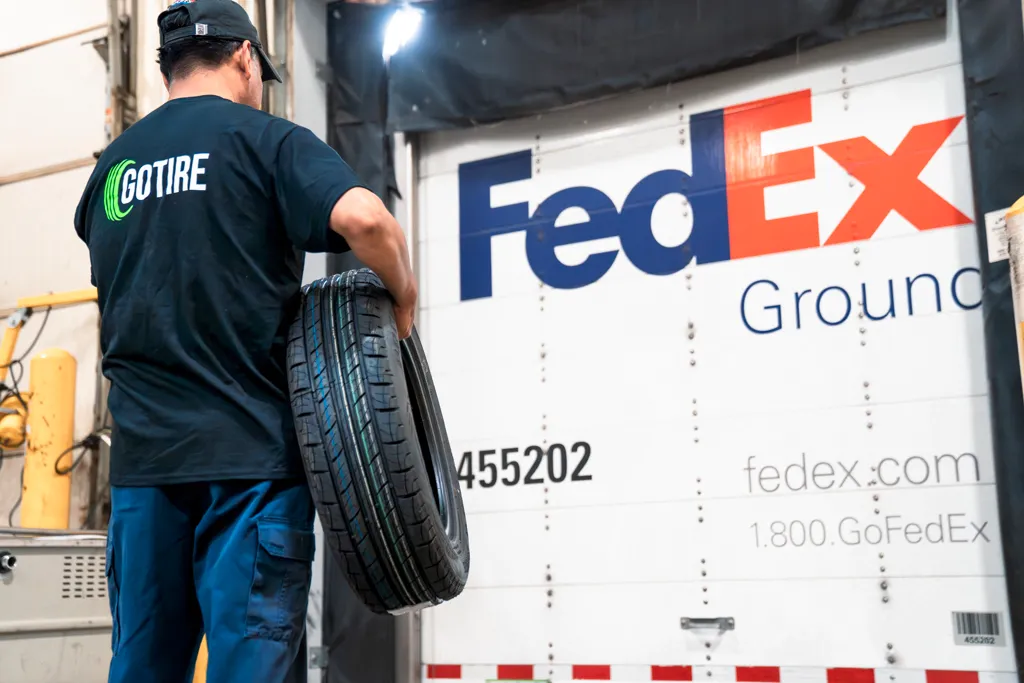 While your city might have a 24-hour tire shop, the best value, and choice will be found online. At GoTires, our 24-hour tire shop is always open, ready to welcome you and help you to save money on buying new tires. We stock the best tires available at the lowest prices to make sure you save money and time. And we send out all our tires using fast FedEx shipping, free of charge.



Frequently Asked Questions
What services do tire shops offer?

You'll find most tire shops offer a wide range of services, as well as selling tires. These will generally include tire repair, tire alignments, tire balancing, and tire rotation. These services all help keep your tires in good condition so they will last longer. Some tire shops may also offer additional minor car repairs, such as oil changes and battery replacements.
Will a mobile tire shop offer a flat tire repair service?

Yes, most mobile tire services offer a flat tire repair service. Other services offered by mobile tire shops include changing your tire for you, repairing a flat, removing wheel locks, and selling and installing new and used tires.
What time does a mobile tire service operate?

A mobile tire service may operate anything from standard business hours to 24 hours a day. They are often a 24-hour tire shop as mobile services are often needed in emergencies when you need assistance with your vehicle, and this can happen at any hour of the day. A 24-hour tire shop that has a mobile service is very convenient, and it's a good idea to keep the phone number of one available in your vehicle.
Don't let the best tire deals & tips roll by!
Sign up for our newsletter