If you enjoy hitting the road and making the most of your driving experience, then you might be in the market for a set of performance tires. These tires are designed to grip the road to the max, allowing you to accelerate, corner, and brake in the most effective way possible. A good set of performance-focused tires can come with a hefty price tag, but if you know what to look for you can get some of the best performance tires around, on a budget. We've found the best affordable options in the performance tire market as well as a couple of splurge options, to take your driving to the next level.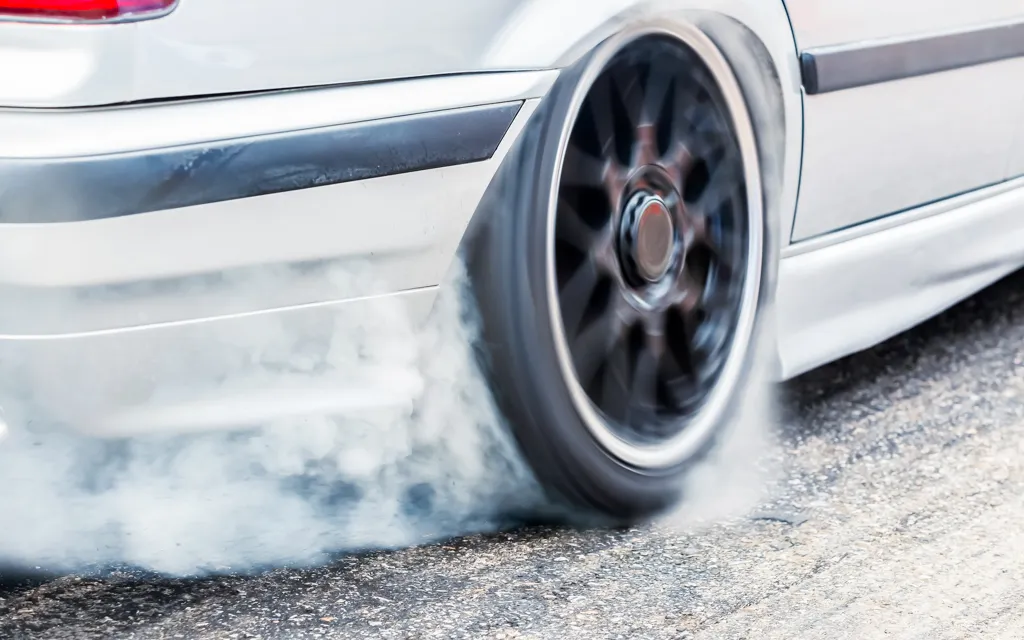 What are high-performance and ultra-high-performance tires?
There's no official definition for performance, high-performance, and ultra-high-performance tires, but you will generally get better performance with high or ultra-high-performance tires. You might even see extreme performance tires mentioned, which offer even more responsive performance and control and are best suited for the race track.
These tires are designed to provide superior handling, traction, and performance in both wet and dry conditions. They're typically made from softer, stickier rubber compounds that allow for better grip and cornering ability at higher speeds. However, this means they typically don't work quite well as temperatures drop, generally around 40°F.
So many of these tires are really only suitable for warmer weather driving and are often called summer performance tires. But with advances in technology, you can now find some all-season performance tires, which will give you improved performance in colder weather.
High-performance tires are generally designed for use on sports cars, luxury vehicles, and high-performance sedans, while ultra-high-performance tires are typically reserved for sports cars and high-performance vehicles, and you'll see them on some of the world's fastest cars.
Don't let the best tire deals & tips roll by!
Sign up for our newsletter
6 essential things to consider when choosing performance tires
When choosing performance tires, there are several factors to consider, from technical issues to personal preference.
1. Driving style
Consider your driving style first to decide if you need performance wheels and tires. If you're a fairly conservative driver who mainly uses your car to commute to work and go on family trips, these are not the tires for you. However, if you enjoy driving as a hobby, want superior control on the road, and have a sports car or performance car, then they could be just what you need to make driving even more enjoyable.
2. Tire size
Choosing the right tire size for your vehicle is essential to ensure safety and optimal performance and handling. And it's important to note that some rear-wheel performance cars have wider rear tires out of the factory. If that's the case with your car, we recommend you stick to that when buying new ultra-high-performance tires. Your vehicle owner's manual will specify the tire sizes you can use.
3. Speed rating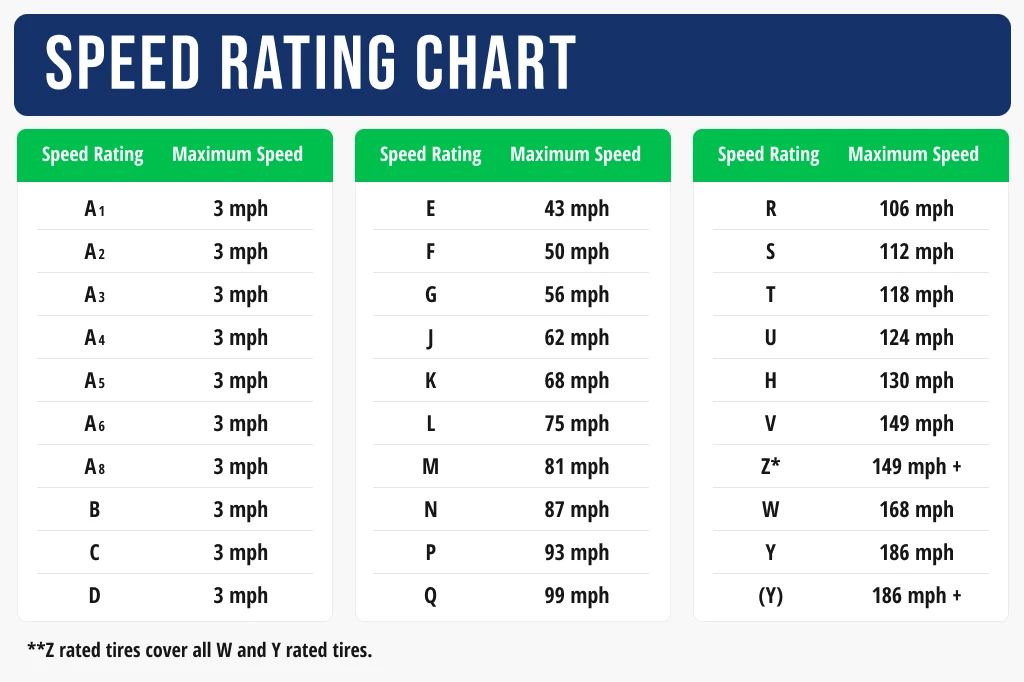 This is generally only relevant if you have a sports car and drive on racetracks, as, in general, tires have a speed rating above regular speed limits. However, if you're going to be driving on a track, make sure to choose tires with a speed rating that matches your vehicle's capabilities and your ambitions.
4. Driving conditions
It's also important to think about the weather and climate you'll be driving in. If you are only taking your performance or ultra-high-performance tires out in warmer weather, then you can get a summer performance tire. But if you are likely to encounter some colder weather and even light snow, you'll need to consider an all-season performance tire.
5. Tread life
When buying new tires, you'll want to check out the UTQG treadwear ratings, which indicate how long a tire will last. Generally, the gripper the tire, the lower the UTQG, so many race organizers limit the UTQG rating to 200 or higher, so it's a fair playing field.
6. Price
You can end up paying a lot for a single ultra high-performance tire, so having a clear budget is important when shopping for them. Our guide below has some picks from just $100.
The best performance tires—GoTire top picks
There are many choices available when it comes to performance tires, but for those of you without unlimited funds, here are our top picks for the best budget performance tires, as well as a couple of more premium options. For comparison purposes, all prices are for 19″ tires.
Budget summer performance tires

We've pulled together the best performance summer tires under $300, including one truly bargain option, available at around $100.

Hankook Ventus S1 Evo 3

This is an ultra-high-performance summer tire that delivers excellent handling and traction in both wet and dry conditions, thanks to its optimized tread design and high-grip rubber compound. It often comes as standard on many sports and performance cars.

UTQG treadwear rating: 400
Speed rating: Z
Guide price: $260

Firestone Firehawk Indy 500

The Firehawk Indy 500 is designed for high-performance summer driving and offers excellent grip and handling in both wet and dry conditions. It uses a special silica high grip compound that helps with grip, and its tread pattern is designed to clear water giving it great wet-weather stopping distances.

UTQG treadwear rating: 340
Speed rating: W
Guide price: $245

Falken Azenis FK510

These summer performance tires offer excellent grip and handling in both wet and dry conditions. Its silica compound has been optimized to give it great wet-weather performance, with circumferential grooves to prevent hydroplaning. It also features a unique tread pattern that helps reduce road noise and enhance ride comfort.

UTQG treadwear rating: 300
Speed rating: Y
Guide price: $255

Achilles A/TR Sport

This tire is a budget-friendly performance option that offers excellent grip and handling in both wet and dry conditions for the price. It's also designed to provide a comfortable, quiet ride, making it a great choice for daily driving.

UTQG treadwear rating: 400
Speed rating: V
Guide price: $100

Budget all-season performance tires

If you're looking for a tire that can handle all seasons and offer great performance, there are a couple of good budget-friendly options to consider.

BFGoodrich G-FORCE COMP 2/AS

This tire offers impressive handling in both wet and dry conditions, as well as colder weather which many other tires in this category don't deliver. It grips extremely well in a wide range of weather conditions, and while it doesn't give the quietest ride around, it's relatively affordable compared to other all-season performance tires. It even comes with a 45,000 miles mileage warranty.

UTQG treadwear rating: 400
Speed rating: Y/W
Guide price: $235

General G-MAX AS-05

This all-season tire is designed for performance and offers exceptional handling in wet and dry conditions as well as light snow. It also has a 50,000-mile treadwear warranty, making it a great value for those who need a tire that can handle a variety of conditions.

UTQG treadwear rating: 500
Speed rating: W
Guide price: $225

Premium tires

If you're willing to spend a bit more on your tires, here are a couple of premium options that are regularly top-rated and sure to impress.

Michelin Pilot Sport 4S

This tire is well-known for its excellent handling and stability at high speeds and for giving a quiet and smooth ride, making it many people's number-one pick. It also offers great wet and dry traction, making it a versatile choice for performance driving. With a UTQG rating of 300AA, it's clear that this tire is built to perform, but it also has a 30,000-mile mileage warranty, making it a tire that will last too.

UTQG treadwear rating: 300
Speed rating: Y
Guide price: $330

Pirelli P Zero Trofeo R

This ultra-high-performance sports tire is designed for sports cars and performs best on the track, but you can also drive it comfortably on the road. It offers top-class handling and traction, particularly in dry conditions making it ideal for racing. It has a very high dry grip, but this is at the loss of tread life, so this tire is really for race car enthusiasts.

UTQG treadwear rating: 60
Speed rating: Y
Guide price: $480
Where to buy?
If you are Googling "Where to buy cheap tires near me" and particularly—the best high-performance all-season tires, look no further than GoTires. We have a huge selection of the top tires on the market, including many of the best all-season performance tires available today, at the lowest possible prices. We even throw in free FedEx shipping, so your new tires will be with you in no time.
Frequently Asked Questions
What is the most grippiest tire?

Some of the grippiest tires on the market are the Mickey Thompson ET Street Radial II, the Hankook Ventus Z214, the Michelin Pilot Sport Cup, and the Pirelli P Zero Corsa. These all have treadwear ratings under 100 (some as low as 40), which means they grip the road incredibly well but will not last very long.
Are high-performance tires worth the money?

Yes, if you want to get the most out of your vehicle's performance capabilities, high-performance tires can be worth the extra money. These tires are built to give you superior handling, traction, and speed, making them a must-have for many driving enthusiasts. However, if you are a more regular driver, who uses their car for the commute and occasional day trips, then the cost of a high-performance tire is probably not worth the extra cost.
What is an ultra-high-performance tire?

Ultra-high-performance tires are designed for sports cars and other high-performance vehicles. These tires are built with advanced technology to offer superior handling, stability, and speed capabilities. With a special sticky rubber compound and shallower tread pattern, they grip better on the road, allowing you to turn, accelerate and brake more effectively.
What is the best performance tire on the market today?

One of the best high-performance tires on the market today is the Michelin Pilot Sport 4S. Whether this is the best tire for you will depend on your individual needs and driving style. Some other popular options include the Firestone Firehawk Indy 500, BFGoodrich g-Force COMP-2, Pirelli P Zero, and Continental ExtremeContact Sport.
Are performance tires good for all seasons?

No, most performance tires are best suited to warmer weather, as the particular compounds that make them stick to the road can harden in colder weather, making the tires less effective. However, some tires in the performance category are designed specifically for a variety of weather conditions, including light snow. These will be called all-season performance tires.
How much of a difference do performance tires make?

Performance tires can make a significant difference in your vehicle's handling, acceleration, and overall performance. They offer improved grip and traction, allowing you to take turns and corners with more precision and control. They can also improve your braking performance, and many also work well in wet conditions.
Do high-performance tires wear out faster?

Yes, many high-performance tires will wear out faster. Because they are designed to offer superior grip and traction, they may wear out faster than standard tires. However, this can vary depending on the specific tire and how it is used. One thing to look out for is the tread life rating, which goes up to 1,000. The higher the number, the longer the tread life. In general, a performance-focused tire will have over 200, but a few of the grippiest ones are below 100.
Do performance tires add horsepower?

No, performance tires do not add horsepower. While they can improve your vehicle's overall performance, they do not add horsepower on their own. However, they can help your vehicle to use its available horsepower more efficiently, resulting in improved acceleration and speed capabilities, which means they can help you go faster!