Every driver knows the joy and sense of freedom of cruising on the open road. But, as with everything in life, the unexpected can and does happen. Whether it's a sudden breakdown or an accident, knowing where you stand is essential. Enter your car insurance and warranty. While both offer safety nets, understanding their different roles will save you time, money, and a whole lot of stress. In this article, we'll examine the differences between car insurance vs. warranty and what you need.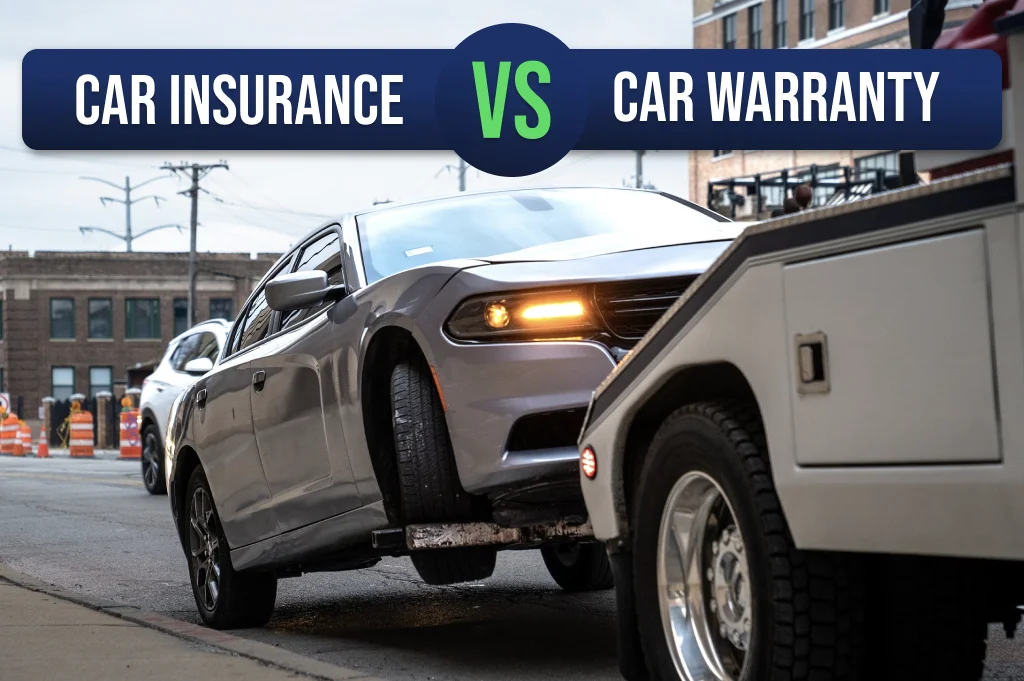 Car warranties and insurance in brief
People frequently confuse these two types of coverage, but they each have their own purposes:
Car warranties protect you from expensive repairs when your car breaks down due to defective parts or regular wear and tear. They may also include routine maintenance during the period of coverage.
Car insurance provides financial protection to drivers. It covers you and your vehicle if an accident happens. This might include medical bills, vehicle repair costs, legal costs, and replacement vehicles.
Now let's look at both these types of coverage in a bit more detail.
Understanding car insurance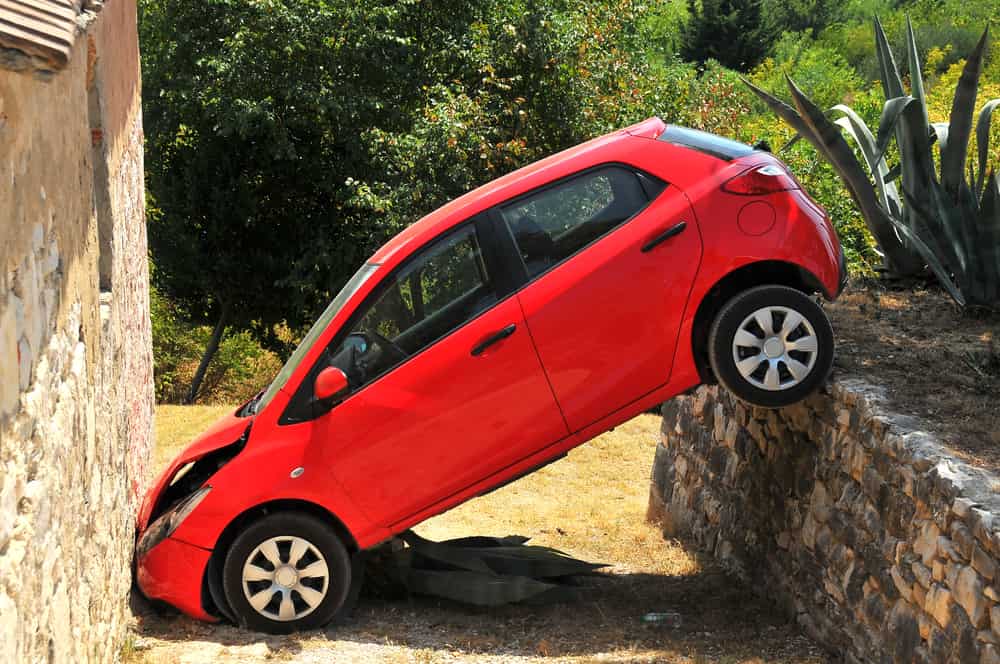 First off, it's important to know that car insurance coverage is a legal requirement in all but two states—New Hampshire and Virginia. But even in those states, you're legally required to show that you can pay for medical bills and repairs to vehicles and property if you have an accident. And if your car is financed, your lender will want to see proof of insurance. So, in reality, only the richest among us can afford not to have auto insurance, and only in those two states!
But car insurance isn't just a legal requirement; it protects you financially if you get into an accident. In exchange for your monthly premium, the insurance company agrees to cover certain types of damage or injury, depending on your specific type of coverage.
Types of car insurance coverage
You can have several different levels of protection and insurance add-ons covering all types of eventualities. They include:
Liability coverage
This coverage is your legal safeguard, protecting you if you're at fault in an accident. It covers the other party's medical bills and property damage. It's the minimum requirement in most states, but most people choose to get more coverage than this.
Collision coverage
Ever had that heart-sinking feeling after a fender bender or after reversing into a low wall? Collision coverage will pay for your vehicle's repair or replacement costs, no matter who caused the accident.
Comprehensive coverage
From a tree branch falling on your car to theft or vandalism, comprehensive coverage protects you against damages not caused by collisions.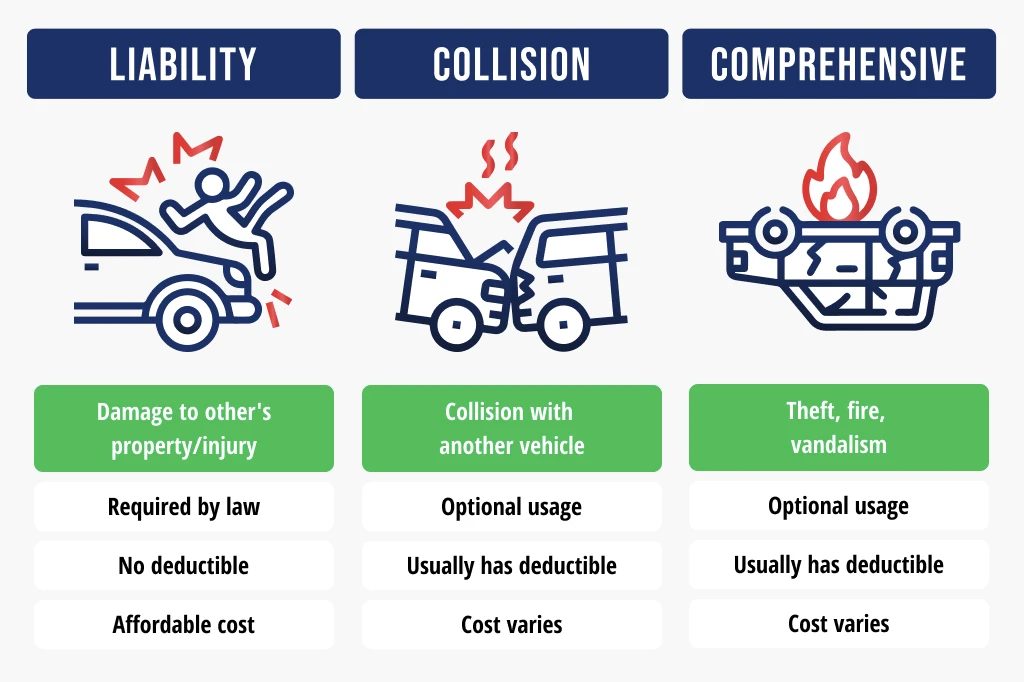 Gap coverage
If you finance or lease your car, gap coverage is a good idea. If you total your car or it gets stolen, this coverage will pay the difference between the amount you still owe and the value of your vehicle.
Medical payment coverage
If you get into an accident, this coverage will pay medical bills for you or any passengers in your car.
Uninsured motorist coverage
Unfortunately, not everyone is insured, even though they should be. If you happen to get hit by someone who is uninsured, this part of your coverage will pay for your medical bills and repair costs.
Car insurance costs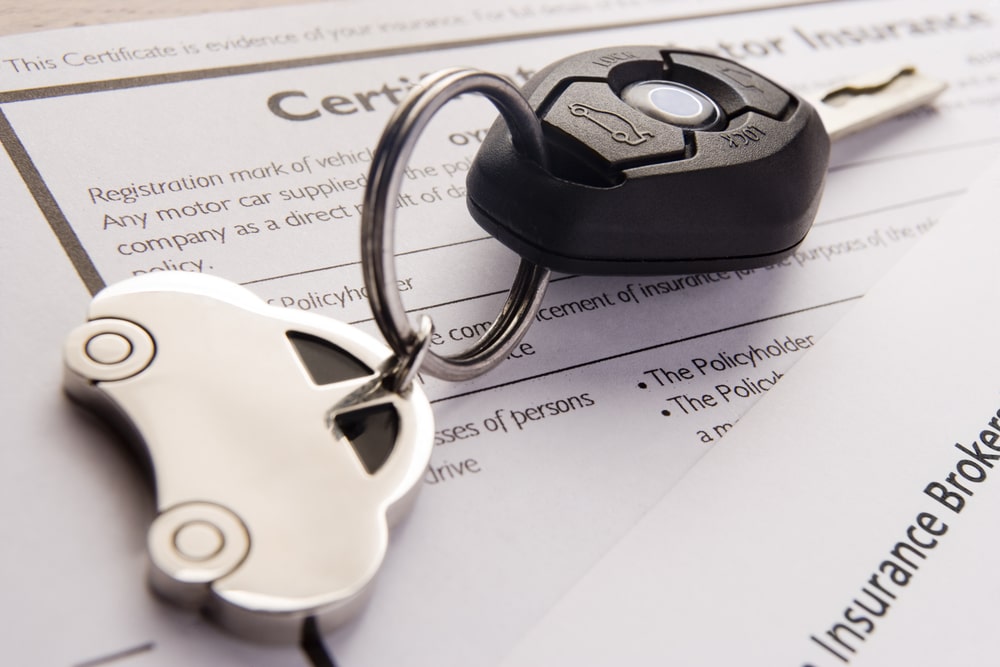 Car insurance is an essential but costly part of being a car owner. The cost of your insurance will depend on a few factors:
The type of car you drive: The more expensive or sporty the vehicle, the higher the premiums.
Your age and gender: The younger you are, the more expensive premiums generally are. And insurance for young men is usually the most expensive.
Your driving record: If you have a history of driving safely and not making insurance claims, your premiums will be lower than for someone with a history of accidents.
Your location: If you live in an area with a high crime rate, premiums are likely to be higher.
The insurance company and coverage level: Some insurance companies charge more than others. Plus, the level of coverage you choose will affect the price you pay.
Your deductible: You can lower your insurance costs by having a higher deductible. But remember, if you get into an accident, you'll have to pay your deductible before you get anything back.
On average, the most comprehensive coverage costs about $2,100 per year. However, this can range from as low as $1,400 to over $3,000, depending on the company you choose. Auto-Owners insurance is one of the cheaper companies at around $1,600, and Allstate is one of the most expensive at approximately $3,000.For the most basic level of insurance, expect to pay between $240 and $890, with Erie coming in as the cheapest coverage here, and Safe Auto as the most expensive option.
Car warranties in detail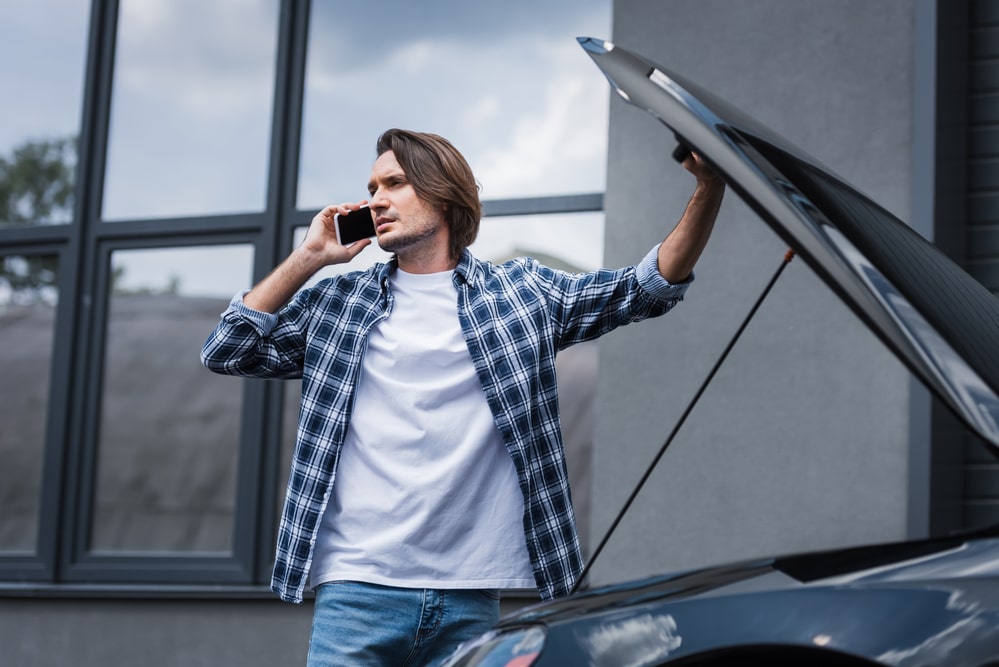 Now let's look at warranties, also known as mechanical breakdown insurance or a vehicle service contract. A car warranty is a promise from the manufacturer or dealer that they will repair or replace parts of your car if they break down within a certain time frame or mileage limit.
Types of car warranties
Again, there are various different types of warranty coverage, from your standard manufacturer's warranty all the way up to extended warranty coverage. The two main types of car warranties are:
Basic manufacturer, dealer, or factory warranty: This warranty comes with your car when you buy it, either new or used, from a dealer. This will be valid for a set amount of time or a certain mileage—most commonly for new cars, this is around the first 36,000 miles or three years. What's covered will depend on your specific warranty. You generally don't pay extra for these as they are included in the price of your vehicle.
Extended auto warranty plans: These are designed to cover you after your included warranty expires or to offer extra coverage on top of your basic warranty coverage. Extended warranty costs vary depending on coverage.
When you get a basic or extended car warranty, it will cover a variety of different things. Some warranties will specify exactly what they cover, and other extended car warranties, called exclusionary coverage, specify the few things that they don't cover. Here are a few options for your basic or extended car warranty:
Powertrain warranty
The heart and soul of your vehicle—the engine, transmission, and drivetrain—are protected under this warranty. Given the high costs associated with major repairs, this warranty is valuable to have. Basic manufacturer powertrain protection will usually cover you up to 60,000 miles, or 5 years and you can get extended warranty coverage to go beyond this.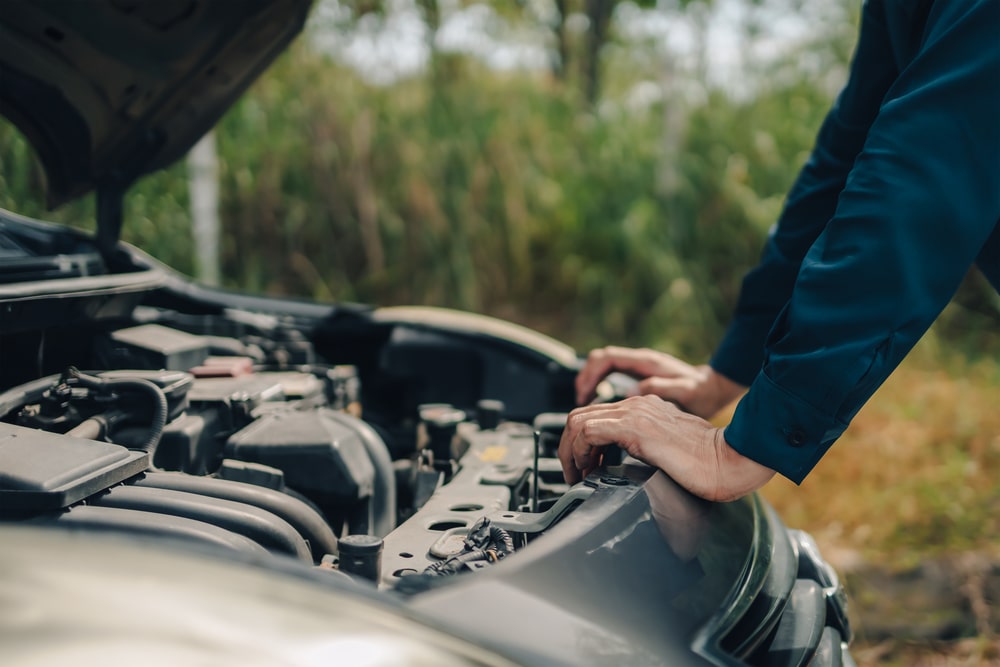 Corrosion warranty
No one likes to see their beloved car rusting. Not only is it unattractive, but rust is also bad for the structural integrity of your vehicle. And corrosion can be quite a big issue in areas with a lot of snow, mud, or water. This warranty ensures that you're covered if your vehicle starts showing premature signs of rust.
Bumper-to-bumper warranty
These warranties you get with a new car cover defects in almost all your cars. However, they don't cover any regular maintenance costs or repairs due to expected wear and tear.
Wrap policy
This extended car warranty covers everything except the powertrain warranty, basically extending your bumper-to-bumper coverage.
Extended car warranty costs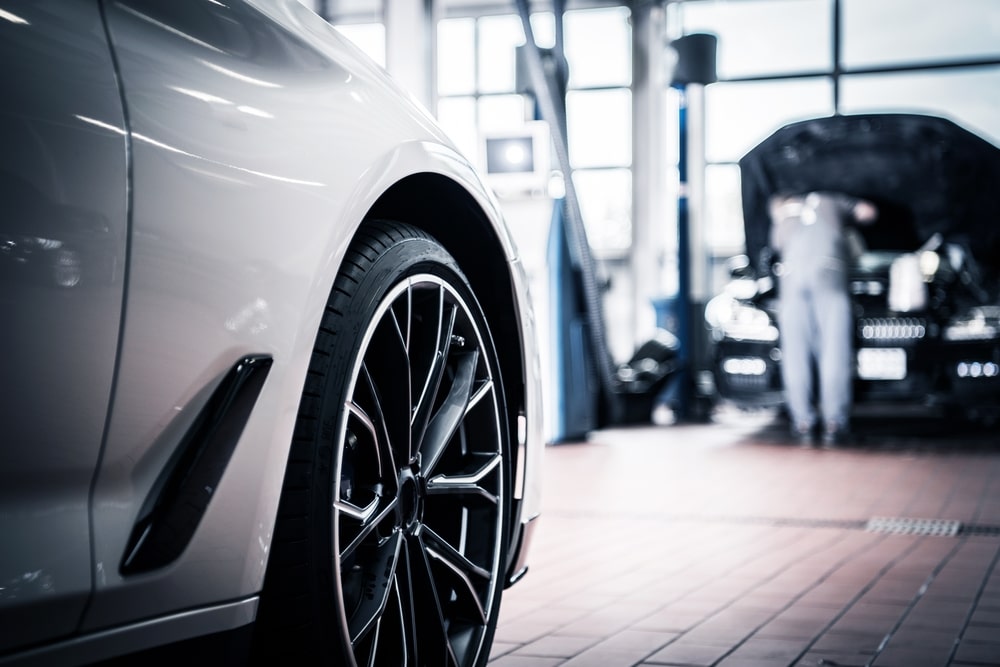 The cost is a very important factor when looking at extended car warranties. Basically, you are gambling on the fact that any repairs required during your warranty period cost more than the price of the extended warranty. If you're looking at extended car warranties, you have two options. You can buy a manufacturer's extended warranty from an authorized dealer or an aftermarket extended warranty from a third-party provider. There are various factors that impact the cost of your extended car warranty, and they include:
Your vehicle's age and mileage: The older the vehicle and the higher the mileage, the more expensive the extended car warranty.
The make and model of your vehicle: Some vehicles are simply more expensive to repair than others, as parts are harder to source.
The coverage level and length of coverage: The more that's covered and the longer the coverage, the higher the cost.
The provider: Some companies will offer better deals than others, so it pays to shop around. But always remember to check the fine print, especially if a price seems too good to be true.
Your deductible: The higher the deductible, the cheaper your extended warranty costs.
Extended car warranties can be costly, with the average cost being around $3,000 overall. Luckily you can often pay in monthly installments, making it less of a financial burden. Here are a few examples of extended warranties to give you a better idea of potential costs:

Endurance is often considered to have some of the best-extended car warranties. They will cover cars up to 8 years and 200,000 miles. Their policies work out at around $600 per year.
Car Shield is another popular extended warranty company. Their warranties can last up to 300,000 miles, the longest around. On average, they will cost about $1,200 per year.
Carchex is known for the high level of coverage of its top-level extended car warranties. They will cover you up to 250,000 miles, and their policies average at about $650, although the higher coverage ones will cost more.
When choosing an extended car warranty, it pays to shop around and consider the level of coverage that's most important to you. You should also check the areas covered, as not all policies are nationwide.
The key differences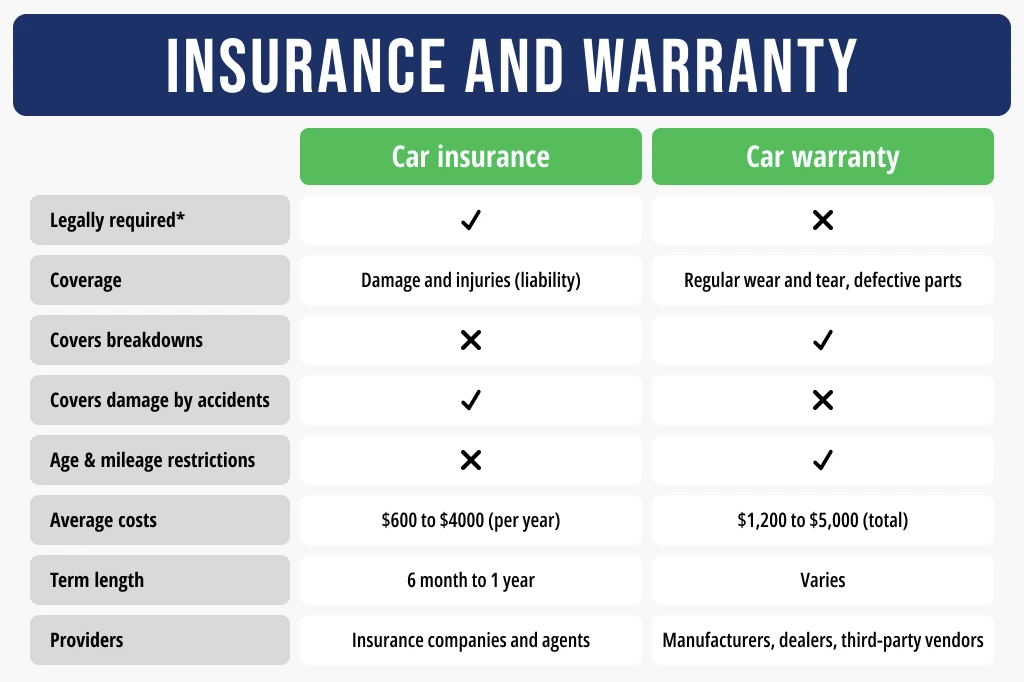 At first glance, car insurance and warranties might seem like two sides of the same coin. However, they serve distinct purposes and are useful in different circumstances.
Purpose: At its core, insurance is about protecting against the unexpected. Insurance will protect you from financial burdens, whether it's a sudden collision or a theft. Warranties, on the other hand, are all about making sure mechanical breakdowns don't bankrupt you. The warranty will pay up if a part fails prematurely or shows defects.
Duration: Insurance is an ongoing commitment that you have to pay as long as you have a car. As long as you pay your premiums, you're covered. Warranties have a finite lifespan. They're tied to a specific duration or mileage, after which they expire.
Cost: While both insurance and warranties come with costs, their structures differ. Insurance premiums are recurring, often monthly or annually. Warranties, especially those that come with a new car, are often baked into the purchase price. Extended warranties can be costly, although you have the option for annual or monthly payments as well as lump sum payments.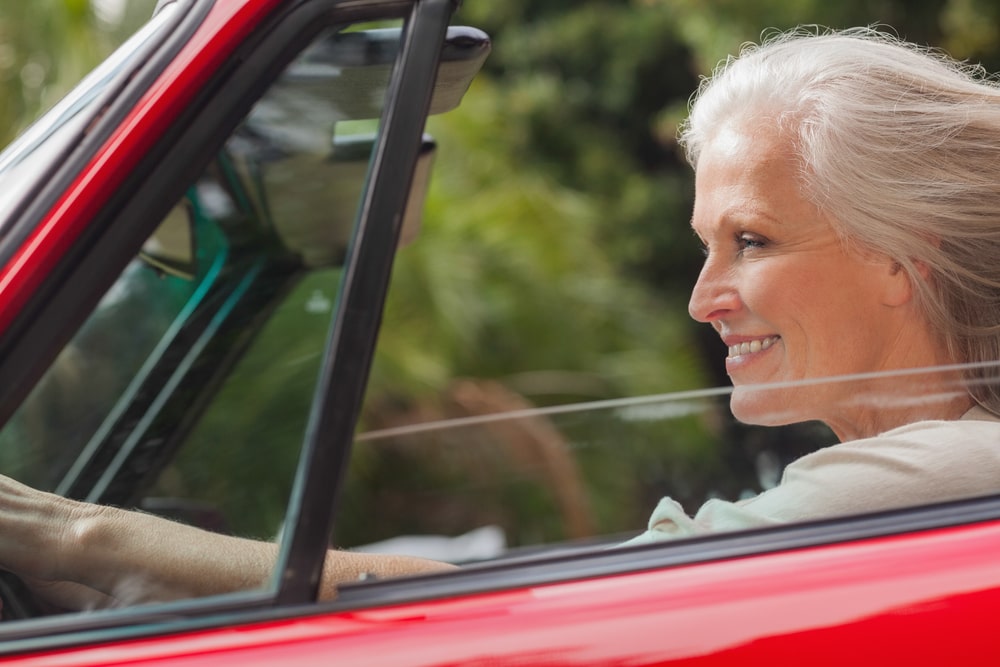 Knowledge is power, and when it comes to your car's protection, it pays to read the fine print.
Stay informed: It might be tempting to file away your insurance policy or warranty document but take the time to read it first. Understand the inclusions, exclusions, and any conditions that apply.
Maintenance is key: Both insurance and warranties often have clauses about regular maintenance. Keeping your car in good working order is not just good for your day-to-day driving but also keeps your protections valid.
Shop around: Whether you're renewing your insurance or considering an extended warranty, it pays to shop around. Different providers offer varying terms, coverage, and prices. Find the one that best suits your needs and budget.
Document everything: Having a clear record is invaluable if you ever have to make a claim. Whether it's maintenance receipts, photos of an accident scene, or communication with providers, keep everything organized.
Cars are more than just machines; they're a significant part of our lives. They get us to work, take us on adventures, and are often filled with memories. Protecting them, and by extension, ourselves, is essential. While accidents and breakdowns are a part of the driving experience, with the right insurance and warranty, they don't have to break the bank.
Frequently Asked Questions
What is the relationship between warranty and insurance?

Warranty and insurance are both safety nets for your vehicle, but they serve different purposes. A warranty, either a manufacturer's or extended car warranty, covers repairs to your car for a specified period or number of miles. They ensure that if your car breaks down (other than due to regular wear and tear), it'll be repaired at no extra cost. On the other hand, insurance protects against unforeseen events, like accidents or theft, covering the costs associated with such incidents. This might include repair costs, medical costs, and even rental car reimbursement.
What does a warranty cover?

A car warranty covers repairs and replacement parts if your car breaks down within a specified time or mileage. A factory warranty will cover any repairs that are not due to normal wear and tear, while extended warranty plans cover you beyond the factory warranties. Remember, all warranties have specific terms and conditions, so it's good to know what's included and what's not. Some will only cover repairs to specific parts of your car.
Is extended warranty the same as insurance?

No, an extended warranty is not the same thing as insurance. They both cover costs associated with your car but offer peace of mind under different circumstances. Insurance coverage is a legal requirement and, depending on your level of coverage, will cover repairs and medical costs for you or another party if you're involved in an accident or if your car is stolen. An extended car warranty will cover repairs to your car that are not due to accidents. They are similar to mechanical breakdown insurance or a vehicle service contract and can cover specific parts of your vehicle, and some main even cover routine maintenance. Think of an extended warranty as assurance for when your car breaks down, while insurance is your safeguard against accidents and theft.
Should you buy extended car warranties?

Deciding on extended car warranties worth really comes down to your comfort level with potential repair costs and the peace of mind you like to have. If you like to know that you won't have to pay for unexpected car repairs after the manufacturer's warranty expires, then an extended warranty might be a good idea. However, it's important that you weigh the cost of the warranty against potential repair costs and consider factors like the car's reliability and your financial situation.
What types of problems does a car warranty cover?

A car warranty typically covers the costs of repairing or replacing specific parts of a vehicle that may fail due to manufacturing defects or normal wear and tear. Although normal wear and tear are usually only covered by extended warranties, not a manufacturer's warranty. Coverage may include vital components like the engine, transmission, and electrical systems. However, the specifics of what's covered will vary based on the warranty's terms and duration. It's important to note that regular maintenance (like oil changes) and damage from accidents, neglect, or misuse are usually not covered under standard warranties. Always check the details of your warranty to understand exactly what's covered and, perhaps more importantly, what's not.
What types of problems does car insurance cover?

Car insurance will cover many things, including repairs and medical costs due to accidents, but who is covered depends on the policy. At its most basic, liability insurance covers damages to a third party and their property if you're at fault in an accident. Collision coverage also includes damages to your own vehicle in an accident, while comprehensive coverage will pay up due to theft, fire, or damage from natural disasters. Additionally, many policies offer medical payments coverage or personal injury protection to cover medical expenses related to an accident, and uninsured/underinsured motorist coverage protects you if you're hit by someone without adequate insurance. Check your specific policy to see what you're covered for.
Is a car warranty transferable?

Yes, many car warranties are transferable to the new owner if you sell your vehicle before the warranty expires. This can be a selling point, as it offers added peace of mind to the buyer. However, it's important to note that not all warranties are transferable, or specific conditions or fees might be associated with the transfer. It's always a good idea to check the terms of your specific warranty or contact the warranty provider before making any promises to a buyer.
What are the requirements for a car warranty?

A car warranty typically has requirements tied to the vehicle's age, mileage, and maintenance. For the warranty to remain valid, most manufacturers say that you have to carry out routine maintenance, like oil changes and tire rotations regularly. There's often a mileage cap, after which the warranty expires, and the vehicle's age can be a factor too. It's also common for the warranty to be voided if there's evidence of abuse, neglect, or unauthorized modifications to your vehicle. Always check the specific terms of your warranty to understand any requirements and potential exclusions!