The NASCAR Cup series has become the second most-admired by the audience automobile racing league in the world, right after Formula 1. In the US, it is the most-watched automobile racing league by far, drawing hundreds of thousands of fans to racetracks around the country. Over 114,000 million (!) people watched it in 2022. Are you one of them? Let's explore this season's riders and events and dive into the legendary race's history!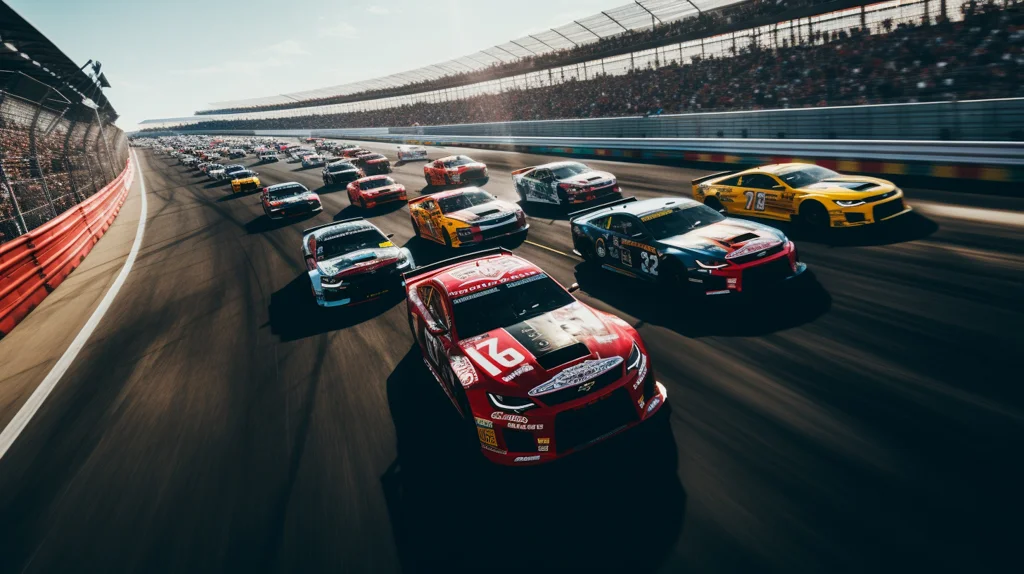 NASCAR, by the stats
Longest race: Coca-Cola 600 at Charlotte Motor Speedway

Largest seating capacity: Indianapolis Motor Speedway with 235,000

Total number of viewers: 114 million (2022), about 3 million per race

Fastest speed ever recorded: 212.809 miles per hour, Bill Elliot
NASCAR 2023 season
2023 is NASCAR's 75th season running the NASCAR Cup Series, an amazing milestone. NASCAR has made some serious changes in recent years to try and push NASCAR into the future while at the same time not forgetting about its roots. In many ways, this season will be very similar to the previous 2022 season but with some notable changes. Firstly, the 2023 NASCAR Cup Series will see the return of a longtime favorite racetrack, the North Wilkesboro Speedway. The North Wilkesboro Speedway hosted NASCAR Cup series races from 1949 all the way until 1996, when the track was shut down. Luckily, in 2021 North Carolina Governor Roy Cooper allocated millions of dollars to begin renovating the neglected racetrack. In 2023, North Wilkesboro will host the NASCAR All-Star Race to much fanfare.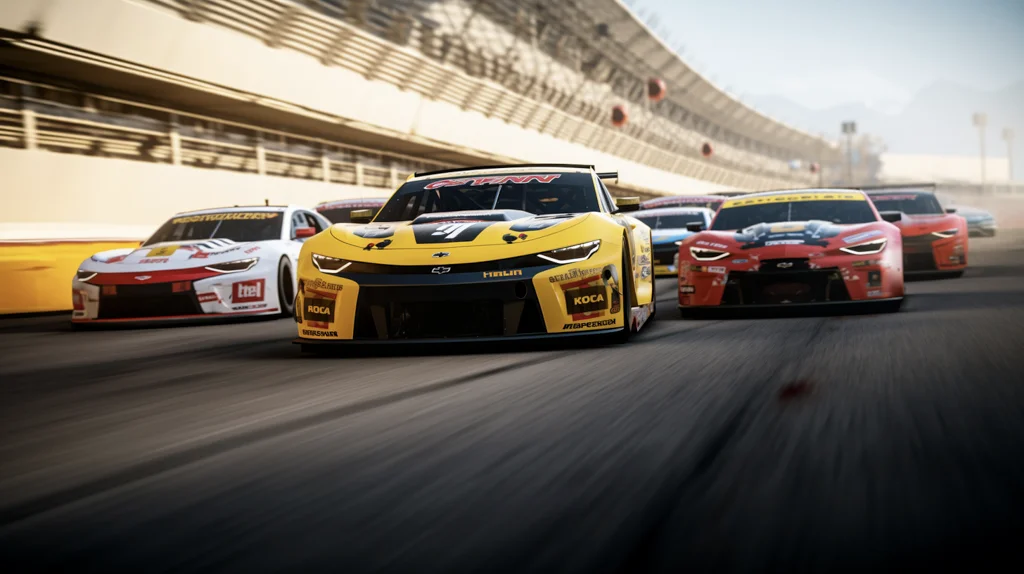 Secondly, a controversial and new racetrack, called the Chicago Street Course, hosted the Grant Park 220 race on July 2nd. This track had a unique design, featuring 12 turns (yes, that means right turns) over 2.2 miles of downtown Chicago. Unfortunately, this race had to be called early due to weather, after only 75 laps. However you feel about it, it certainly shows that NASCAR is trying to shake things up for the future.
Drivers to keep an eye on this season
Kyle Busch: After switching teams in the off-season to join Richard Childress Racing, Busch has been on a tear with three first-place finishes and six consecutive top-ten finishes.
Martin Truex Jr.: Truex Jr got off to a hot start by winning the very first race of the season, the Busch Light Clash at the Coliseum, and hasn't looked back.
William Byron: Byron has notched 3 wins this season thanks to sensational driving. Not only that, but he has finished in the top -ten numerous times giving him impressive points total (582) so far this season.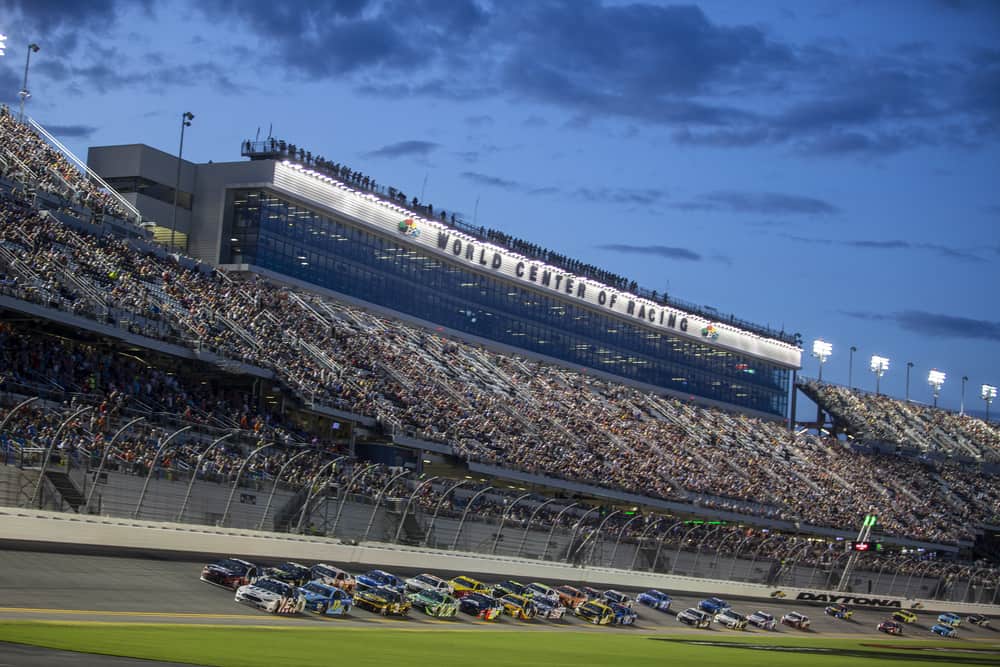 NASCAR Cup Series schedule
Find out more on the official NASCAR website

February 5th, Busch Light Clash at the Coliseum

Los Angeles Memorial Coliseum, Winner: Martin Truex Jr.

February 16th, Bluegreen Vacations Duel

Daytona International Speedway, Winner Duel 1: Joey Logano, Winner Duel 2: Aric Almirola

February 19th, Daytona 500

Daytona International Speedway, Winner: Ricky Stenhouse Jr.

February 26th, Pala Casino 400

Auto Club Speedway, Winner: Kyle Busch

March 5th, Penzoil 400 Presented by Jiffy Lube

Las Vegas Motor Speedway, Winner: William Byron

March 12th, United Rentals Work United 500

Phoenix Raceway, Winner: William Byron

March 19th, Ambetter Health 400

Atlanta Motor Speedway, Winner: Joey Logano

March 26th, EchoPark Automotive Grand Prix

Circuit of the Americas, Winner: Tyler Reddick

April 2nd, Toyota Owners 400

Richmond Raceway, Winner: Kyle Larson

April 9th, Food City Dirt Race

Bristol Motor Speedway Dirt, Winner: Christopher Bell

April 16th, Noco 400

Martinsville Speedway, Winner: Kyle Larson

April 23rd, Geico 500

Talladega Superspeedway, Winner: Kyle Busch

May 1st, Wurth 400

Dover Motor Speedway, Winner: Martin Truex Jr.

May 7th, AdventHealth 400

Kansas Speedway, Winner: Denny Hamlin

May 14th, Goodyear 400

Darlington Raceway, Winner: William Byron

May 21st, NASCAR All-Star Open

North Wilkesboro Speedway, Winner: Josh Berry

May 21st, NASCAR All-Star Race

North Wilkesboro Speedway, Winner: Kyler Larson

May 29th, Coca-Cola 600

Charlotte Motor Speedway, Winner: Ryan Blaney

June 4th, Enjoy Illinois 300 presented by TickerSmarter

World Wide Technology Raceway, Winner: Kyle Busch

June 11th, Toyota/Save Mart 350

Sonoma Raceway, Winner: Martin Truex Jr.

June 25th, Ally 400

Nashville Superspeedway, Winner: Ross Chastain

July 2nd, Grant Park 220

Chicago Street Race, Winner: Shane Van Gisbergen

July 9th, Quaker State 400 available at Walmart

Atlanta Motor Speedway, Winner: TBD

July 16th, Crayon 301

New Hampshire Motor Speedway, Winner: TBD

July 23rd, Pocono 400

Pocono Raceway, Winner: TBD

July 30th, NASCAR Cup Series Race at Richmond

Richmond Raceway, Winner: TBD

August 6th, Firekeepers Casino 400

Michigan International Speedway, Winner: TBD

August 13th, Verizon 200 at the Brickyard

Indianapolis Motor Speedway, Winner: TBD

August 20th, Go Bowling at the Glen

Watkins Glen International, Winner: TBD

August 26th, Coke Zero Sugar 400

Daytona International Speedway, Winner: TBD
NASCAR race today is big, but what about the past?
Generation 1: Actual stock cars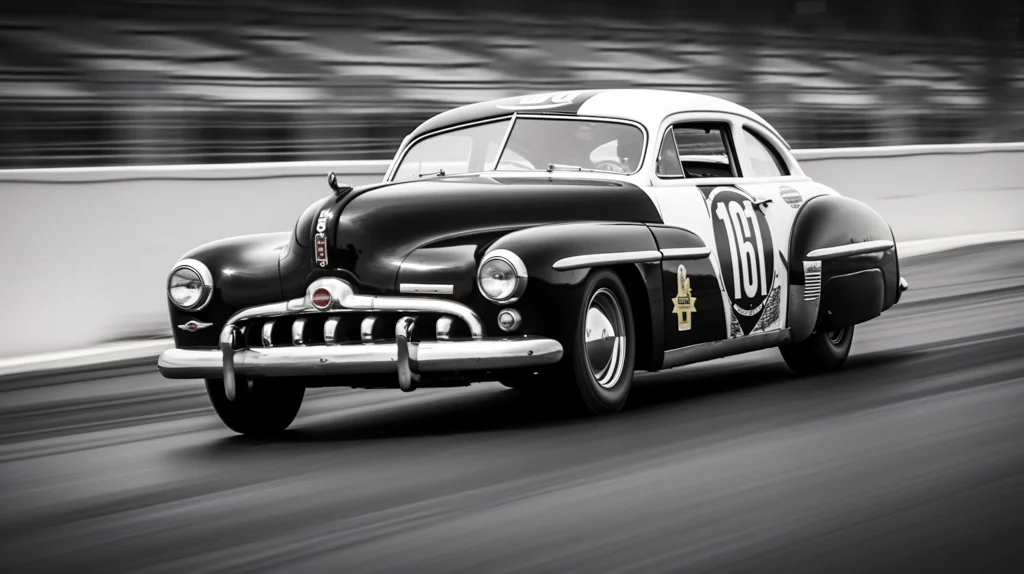 NASCAR, or the National Association for Stock Car Auto Racing, began all the way back in 1948 at Daytona Beach (11 years before the Daytona International Speedway). Back then, the track was dirt, the drivers were just regular guys, and the cars were true stock cars. This means that the cars were bought off the lot and taken to the racetrack without any modifications, a pure stock car with all stock parts. Oftentimes after races, these cars were driven home and used as regular commuters during the week, only to be brought back to the track each weekend. Shortly after the first race in 1948, the NASCAR Cup Series was born.
Generation 2: Horsepower means everything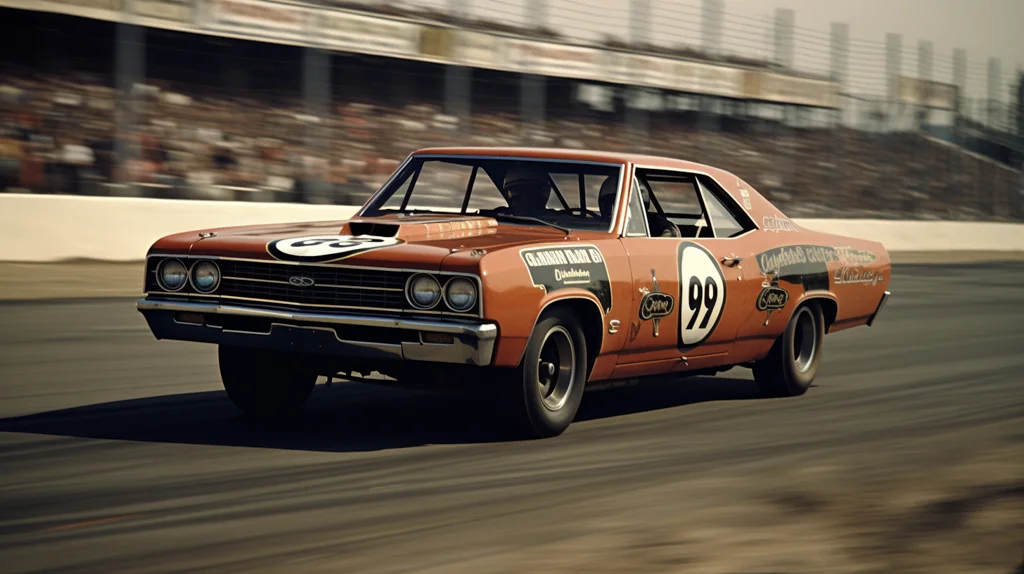 The second generation of the NASCAR stock car was when we started to see some serious modifications, and this was mostly with the engine performance. It seemed like everyone wanted bigger engines and more horsepower. However, the cars were heavy and not terribly aerodynamic.
Generation 3: Smaller, more aerodynamic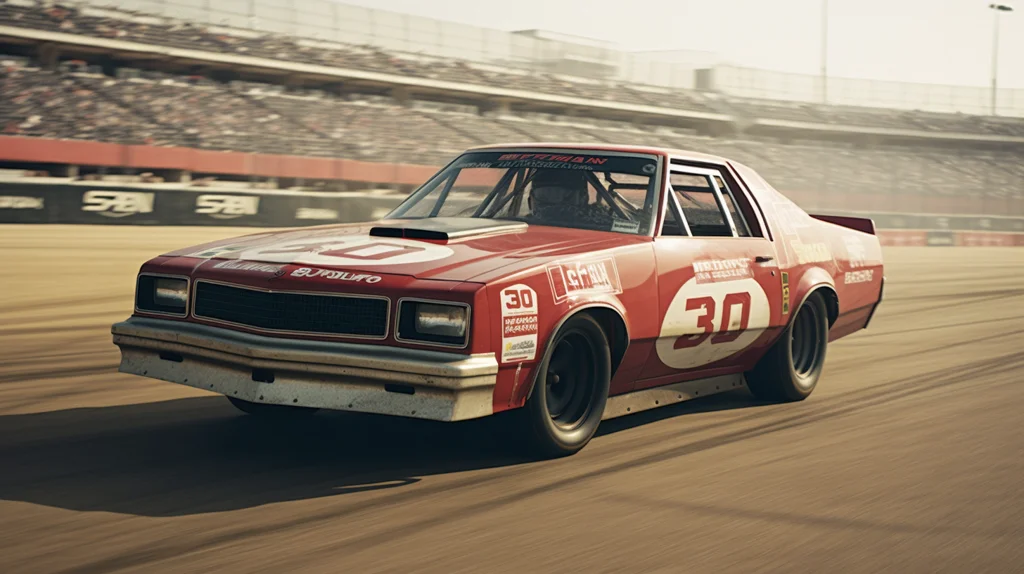 The third generation of cars saw a significant reduction in the size of the vehicles. The wheelbase was shrunk down to 110 inches, giving the car a small and slimmer look. Even though these cars looked small compared to their predecessors, they had finely tuned machines with many specialty components included. A lot of these specialty components began to trickle down to modern passenger vehicle technology.
Generation 4: Safety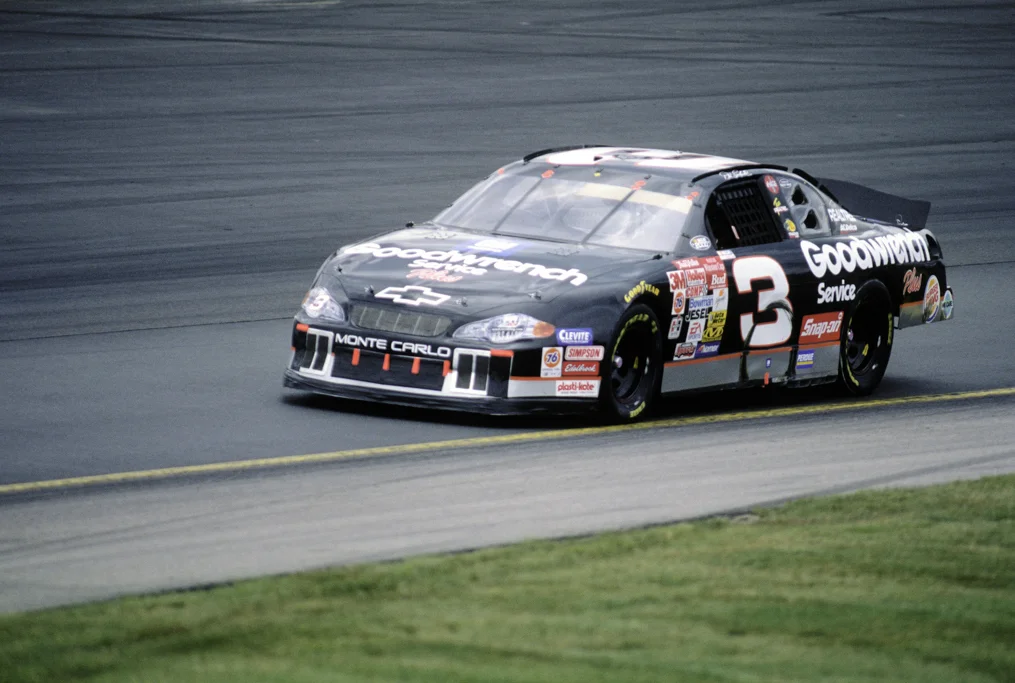 Following the unfortunate death of NASCAR legend Dale Earnhardt Sr, a lot of new safety features were implemented. While stock car racing will always have an element of danger, it was important to reduce that danger as much as possible. This generation saw helmets, head and neck restraints, roll bars, roof flaps, and more upgrades.
Generation 5: Car of tomorrow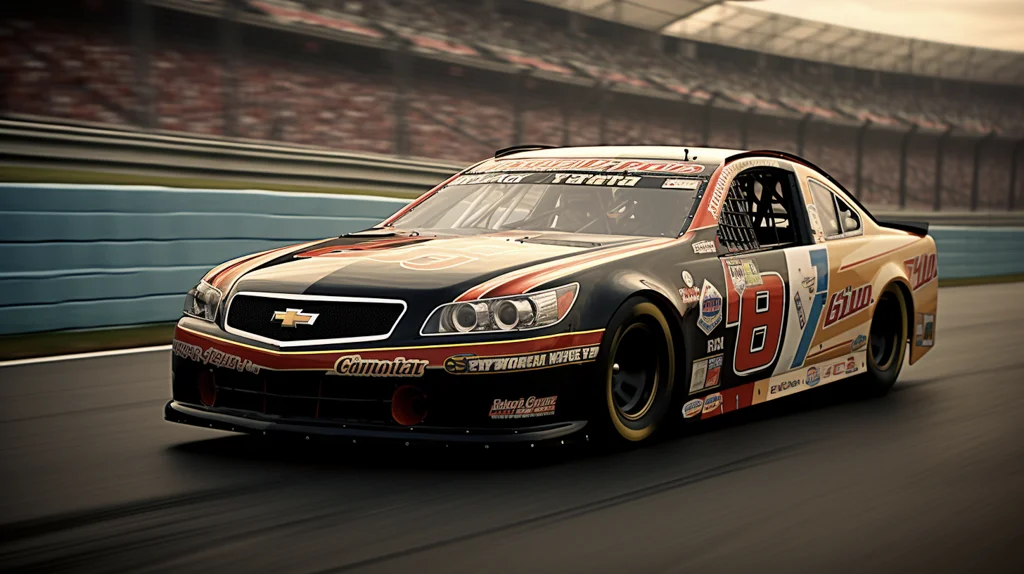 The car of tomorrow, or the C.O.T. as it's known, was fairly unpopular with fans and drivers alike. Its design was in some ways too futuristic, and there were features some of the drivers say affected performance and stability. Many NASCAR pundits say the best thing about the Car of Tomorrow was how short it lasted.
Generation 6: Custom everything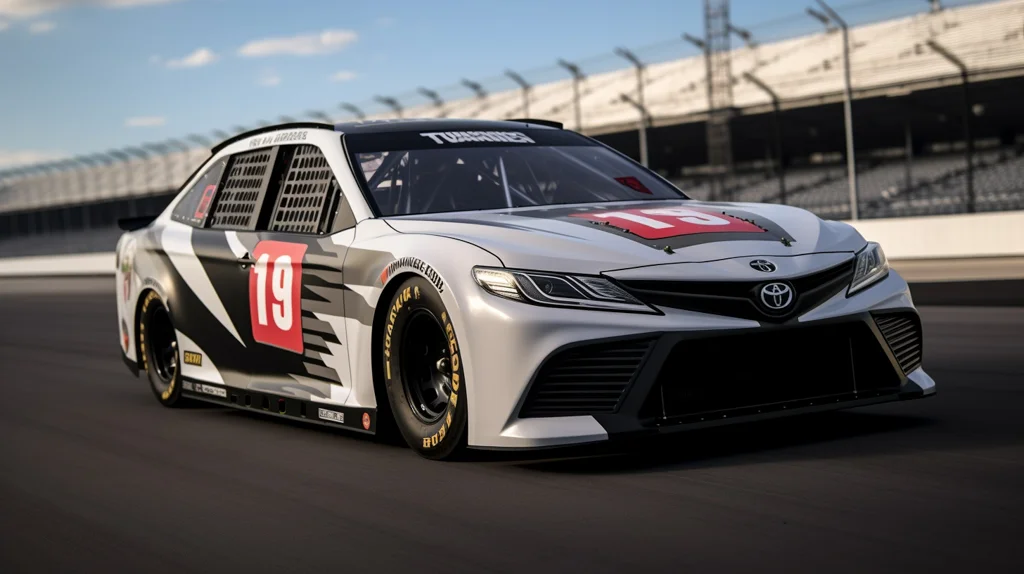 Generation 6 saw massive customizability. Each car was purpose and custom-built underneath the rather plain-looking shell. This era of racing was a battle behind the scenes, as massive amounts of money were poured into teams of technicians, all trying to create the greatest machine possible while still being regulated.
Generation 7: Next Gen cars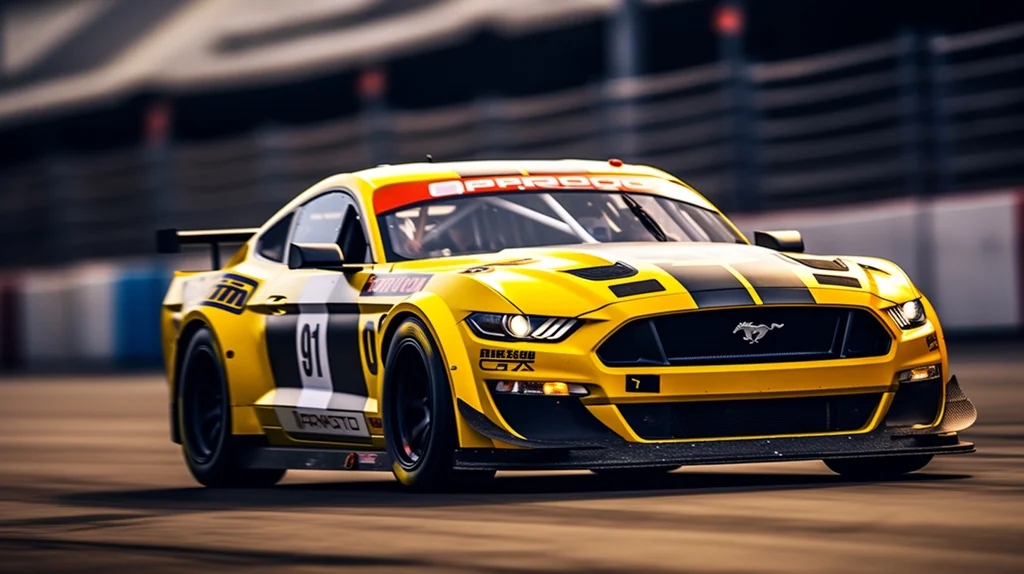 The Next Gen car aims to fix some of the failings of the previous generation. For starters, NASCAR officials wanted a car that looked like something fans could go out and buy after the race. And boy, does it have a sleek look. Secondly, they wanted to create more regulations for the cars themselves so that each individual car was more or less the same. Rather than letting teams themselves build custom components, each team will now have to buy their components from a set of pre-selected (by NASCAR) suppliers such as Goodyear for tires, Sunoco for gas, and McLaren for the ECU (Engine Control Unit).
This was done to standardize the parts and components more and lower costs so that NASCAR teams with less money still have a chance to be competitive. Don't worry now. There is still plenty of wiggle room for adjustments, but this was done to put the drivers back in the driver's seat. If the cars are mostly the same, then it stands to reason that the best race car driver will win.
The Next Gen Car: is it really special?
In 2022 NASCAR introduced to us the new and exciting Next Gen car. But you may be wondering exactly what makes this new, 7th-generation vehicle so special. Well, there are actually a lot of changes, and not just to the appearance. Keep reading to find out all the details about what makes this Next Gen car different from its predecessors.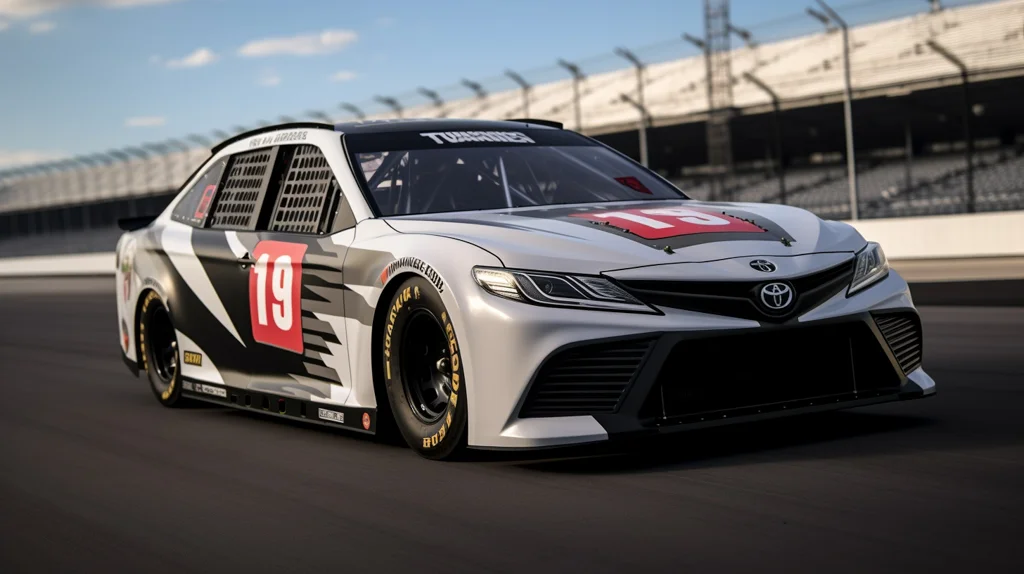 The Next Gen car's appearance
For this newest iteration of a stock car, NASCAR wanted it to look more like the cars that everyday drivers might find on a showroom floor. Stock car racing has undergone many changes over its more than 70-year history, but every car has the same body for each generation. Now each manufacturer (Chevrolet, Ford, and Toyota) has some slight variations to each body to make them resemble their street car counterparts; the Camaro, Mustang, and Toyota TRD Camry. However, all of the cars have a wider track width and lower profile and look absolutely stunning.
Next Gen car components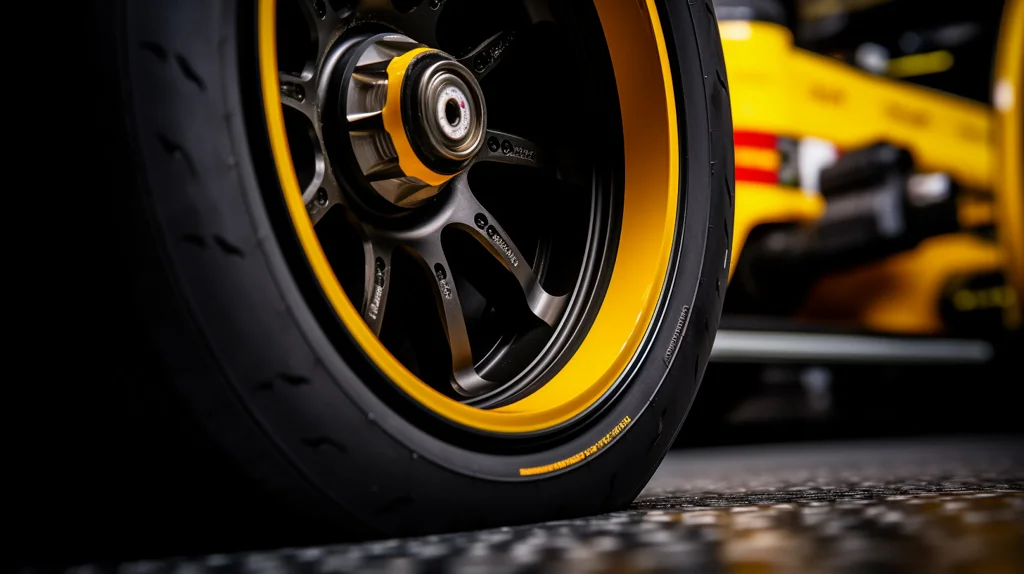 The Next Gen car has a lot going on underneath that cool-looking body. This was a major update for NASCAR in many ways, and the car is more in line with modern passenger vehicle technology. This gen car will feature components such as an independent rear suspension, wider and lower profile tires, a sealed bottom with a new upgraded rear diffuser, and a new in-car camera. The cars will also have upgraded car connectivity so that cars can be better tracked and race positions updated.
Frequently Asked Questions
Who is considered the greatest NASCAR driver of all time?

This is a contentious question, and you're bound to get different answers based on who you ask. Some say that Dale Earnhardt Sr was the best, others say Jeff Gordon, and still others say Jimmie Johnson. However, it is undeniable that Richard Petty, known simply as "the King," is the most accomplished NASCAR driver of all time. He won seven championships (tied for first all-time with Earnhardt and Johnson) but also holds records for most wins. Career starts, wins in a season, consecutive wins, and Daytona 500 wins.
What is the horsepower of the Next Gen car?

The Next Gen car has 670 horsepower.
How often is there a crash in NASCAR?

With races sometimes being 500 miles or more and race cars moving at speeds of 200 miles per hour it's inevitable that there are some crashes. On average, there are 6 crashes per race and over 200 each year in the NASCAR Cup Series.